Comment: Getting your supply chain Brexit ready
By Alan Gunner, Business Development Director, Adjuno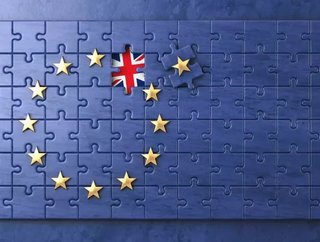 The lack of clarity surrounding the implications of Brexit continues to frustrate organisations across the UK. Are we staying in the Customs Union, or n...
The lack of clarity surrounding the implications of Brexit continues to frustrate organisations across the UK. Are we staying in the Customs Union, or not? The Single Market, or not? When uncertainty constrains decision making and undermines confidence, the perception that companies have no option but to operate blind for the next year or longer is radically affecting decision making, mainly through stalling making any significant investments until the final deal is set in concrete.
Isn't this unnecessary business paralysis? Whether operating within the EU or not, the onus is always on businesses to be looking for the best sourcing decisions.  While the thought of exploring new supply chains across Asia, Africa or the Far East may be daunting to those who have only operated within the relative ease of EU markets to date, there are many new opportunities – for those organisations willing and able to explore.
New sourcing models have far reaching implications – from new factories, supply routes and freight operators, to new customs clearance processes, as well as potential ethical trading and product safety concerns. But, with full visibility of your supply chain combined with deep insight into global supply chain operations plus supply chain analytics to enable scenario testing, UK businesses will be well placed to explore and exploit markets, irrespective of political negotiation.
Political Hiatus
There is no doubt that many business leaders are finding the current lack of consensus surrounding EU related trade post Brexit severely frustrating. At a time when supply chains are becoming ever more compressed and the duration from factory to shop floor becoming ever shorter, the implications of Brexit are potentially devastating, but they needn't be. From fears of permanent gridlock at Dover and Calais due to new customs checks, to concerns regarding import duties, organisations across the UK face the spectre of slick, honed supply chains being fundamentally compromised.
Firms cannot, therefore, simply sit back and wait for the politicians to, eventually, come to some form of compromise. Indeed, best practice should require organisations to be continually assessing and reassessing supply chains.  From the performance of freight operators to the implication on profit margins of currency changes, the introduction of new product ranges or the introduction of a new raw material supplier, there are any number of factors that should prompt routine supply chain scenario planning.
And look around – according to CIPS one third of UK organisations are already rethinking the supply chain. And that means serious competition for the best freight operators, the top rated Asian suppliers and most innovative African producers.  Waiting until the Brexit position has been clarified could mean many of the new global supply chain opportunities have already been snapped up. Rather than bemoaning the Brexit induced policy hiatus, companies should now consider this is as an opportunity to strengthen supply chain flexibility to take advantage of trading openings inside and outside the EU.
Global Supply Chain Opportunities
For organisations looking to move outside the familiar – and relatively easy – EU environment into a global supply chain, what information is required to support the right decision making? From changing the port of arrival from Southampton to Liverpool to potentially on-boarding new suppliers in the Far East, assessing the performance of new freight operators and managing the complexity of multiple additional border crossings, the supply chain implications could be very significant.
But the opportunities could also be compelling. How many UK businesses have resisted the temptation to explore outside the EU to date, despite a compelling commercial opportunity due to the fear of creating additional supply chain complexity? How many business opportunities have been missed?
The key is for organisations to use this Brexit induced hiatus to reconsider potential supply chains with robust scenario planning. And that means leveraging in depth insight into global supply chain operations to understand potential new models. Evaluating a new critical path will encompass not only the new customs demands and freight operating costs but also the safety regulations that will come into force with non-EU suppliers, as well as ethical trading standards.
Combining full visibility of the existing supply chain with a robust data source encompassing sea, air and road transportation routes globally, plus new administration requirements at diverse border crossings will enable companies to make very detailed assessments of new critical path options. What is the new cost model associated with a cheaper supplier that will also demand greater management input to verify ethical performance? What is the implication on customer service, lead times and responsiveness of embracing transportation by sea? Using supply chain analytics to test multiple scenarios provides organisations with an essential range of options to support the business, irrespective of the final post Brexit trading model.
Conclusion
Brexit clarity is unlikely to be achieved quickly – and no organisation can afford to wait for the outcome of these complex negotiations. It is essential to act now; to ensure the right tools are in place to deliver full visibility of supply chain critical paths and support robust scenario planning. Without this insight, organisations simply will not be able to determine the impacts of new trading laws and tariffs, as well as the potential costs and duration of new supply chain routes.
Flexibility and scenario cost modelling should be the key goal in the face of this current Brexit limbo – enabling organisations to steal a march on competitors yet to evaluate a non-EU supply chain model. The businesses in the strongest position to handle the challenges of Brexit, or any uncertain political scenario, will be those who have a firm handle on both current and potential new supply chain partners.
With deep understanding of the demands, costs and potential benefits of new partners, organisations will be perfectly placed to respond to change – political, economical or competitive. With the confidence to swiftly on-board new suppliers, cost effectively re-route products and manage new borders and customs demands, organisations can shake off the uncertainty and make the proactive changes required to ensure supply chains remain slick and trading revenues strong.