Comment: four ways to manage successful demand planning in the supply chain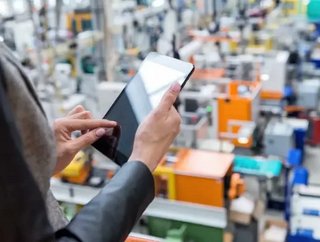 Klaus Rüth, Senior Director, Supply Chain Management, from HAVI offers top tips to businesses to fine tune their demand planning strategies to deliver...
Klaus Rüth, Senior Director, Supply Chain Management, from HAVI offers top tips to businesses to fine tune their demand planning strategies to deliver better supply chain management.
In today's competitive business environment, companies will always need to respond to shifting customer demand. In some cases, this activity can span entire continents and fluctuate according to all sorts of disparate factors: the weather, trends, changes in consumer spending power, employment, climate change and government regulation.
The success of a supply chain is often linked to its efficiency, which can be traced back to the ability of managers to plan for revenue and inventory challenges. Those two facets of a business are tied to a crucial process in the world of supply chain: demand planning.
But peek under the bonnet of the modern supply chain and you'll find all the original parts are still there: visibility, communication, a low-cost base and a reduction in waste. And even if they are a little rusty, they will always be important to the mechanics of supply chain optimisation. Keeping on top of an ever-changing consumer landscape is key.
This is a great challenge. Therefore, let's take this opportunity to look at examples of how demand planning can influence better supply chain management.
Use simulation modelling for demand planning 
The American multinational General Electric (GE) first chose to use demand planning after it opened a giant battery manufacturing plant in 2012. The Durathon battery production had over 27,000 variables. This meant that GE had a lot of data.
GE wanted 20-20 visibility to make real-time operational decisions, such as: "do I need an additional operator in the next eight hours?". This is where simulation modelling paid off, allowing GE to run 'what-if?' scenarios and optimise the results whenever they needed.
For GE, it was mission accomplished. They achieved real-time production optimisation by determining a baseline capacity that allowed for some variability. This also incorporated the systems dynamics to identify bottlenecks, plan production ramp-ups and control a gradual expansion of the plant – all of which enabled overall improvement of the whole manufacturing system.
Use predictive analytics for competitive advantage
Since the 1950s, the needs of both the consumer and businesses have grown and diversified and the supply chain engine now needs road-testing for any eventuality. Enter predictive analytics. Demand planning is essential for supply chain management and predictive analytics can help customers to model an efficient business as the industry continues to change and evolve.
All businesses with a supply chain spend valuable time making sure it adds value, but new advanced analytic tools make it possible to dig deeper into supply chain data in search of savings and efficiencies. This is important today, as profit margins are being increasing squeezed, due to business competition.
Choose the right demand planning tool
A yacht manufacturer in Italy needed to simplify is planning process. Yet luxury yachts require a huge amount of time and care because the manufacturing process is complex, and the quality and craftsmanship cannot be sacrificed. Fair Dynamics and DSE Consulting provided a demand planning support tool developed with a hybrid approach. This solution, which combined the simulation of human and automated decision making, provided scheduling, resource, review stage planning alongside production planning data analytics – all in a matter of seconds.
Ensure your forecast planning is up-to-date
For businesses today, the cost of failing to maintain an accurate forecast can be catastrophic financially. In today's market, a company may see benefits in sticking to the traditional model for operational excellence, but in the long-term it could be outperformed by a competitor using simulation modelling to predict demand from thousands of new scenarios. As businesses – who are likely to be your competitors - begin to modernise their approach to supply chain management, you must ensure your business modelling and forecasting tools are helping you gain competitive edge. 
As businesses continue to improve and grow, demand planning has become increasingly important and predictive analytics have become a crucial area of expertise – helping customers to model an efficient and cost-effective service and solution in the face of ever-changing demand.