Comment: Delivering value for money in the age of the impatient customer
By James Reid, VP Enterprise UKI at Sage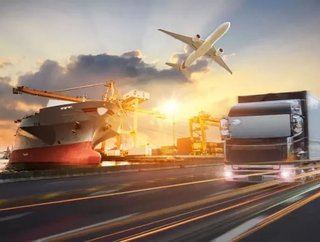 Perhaps the biggest challenge facing the distribution industry today is the rise of the impatient customer. According to a recent report, 50% of custome...
Perhaps the biggest challenge facing the distribution industry today is the rise of the impatient customer. According to a recent report, 50% of customers would abandon a purchase if delivery choices were unsatisfactory. Customers want the goods they have ordered not only as quickly as possible, but also within a specified delivery time. Gone are the days of "your parcel will be delivered between 8am and 8pm within the next five to seven working days."
Distribution looks easy – just a matter of getting goods from point A to point B – but anyone that knows anything about the industry knows that it is anything but. Take the recent situation with Kentucky Fried Chicken, for example. The complexities of the supply chain have contrived to leave one of the world's biggest fried chicken outlets without any chicken and many stores closed across the UK.
For many distributors, keeping track of orders-in, orders-out and returns as well as delivering orders accurately and on time is not easy. Combining real-time customer insights and order data may seem like the ideal way to simplify financial management and shipment processing, but it continues to be a major challenge facing all businesses, especially small businesses and start-ups.  
Research shows that many small businesses are challenged with calculating accurate costs for customer shipments, based on location and delivery preferences. The research also shows they face difficulties managing shipping with costly legacy systems that require re-entry of information – clearly not a productive use of time.
With all of these external pressures, it's critical that retailers and distribution companies stay agile and flexible – all without eating into their margin. But how can they simultaneously deliver low cost and high-quality products and an excellent consistent customer experience?
Effective planning and management
Today's businesses are facing increasingly global and turbulent market forces. The ability to adjust processes, information flow and operations though the supply chain is vital. The deluge of data birthed by the digital age is also proving to be a gift and a curse for many as they struggle to efficiently collect, process and action the data available to them.
Many of the issues often lie with the complexities and constraints of having vital information spread over various technical solutions. Data is often siloed in different software solutions that have not been designed to work together. As a result, time and resource that should be spent on serving customers and growing the business is unnecessarily spent on forcing the integration between these solutions.
The cost and intricacies of implementing and maintaining these integrations have led many organisations to compromise choosing one solution over the other or suffering from more basic functionality through a limited integration. But thanks to ongoing technological developments, many of these issues are being addressed. Organisations of all sizes can now access all the benefits of their data without being hampered by the technology.
For distribution companies, in particular, adopting integrated best-of-breed solutions brings a range of benefits including cost reduction, efficiency gains, better competitive advantage and an improved customer experience.
For example, a recent Forrester study found that distribution companies saw a huge 237% return on investment (ROI) in just four months by implementing effective business management solutions. As well as receiving significant ROI in a short amount of time, services companies also reported strong improvements in financial management, purchasing, inventory and services management, customer service, and sales management.
Technology is evolving
The cloud and IoT is giving companies the power to have the best combination of a variety of solutions without the complexity and cost. IoT, as one example, is introducing opportunities to leverage physical equipment sensors to not only manage the equipment's function, but also provide the appropriate context in the supply chain and financial operations of the business. This increases the value of creating a connection between the Enterprise Resource Planning (ERP) and Enterprise Asset Management (EAM). The power of IoT potential, complemented by the decreasing complexity of integration through cloud solutions, makes this a much more palatable proposition to enterprises from a cost and complexity standpoint.
The improved accessibility, functionality and integration of these solutions, many of which were previously only available to large enterprises, means smaller distribution businesses and start-ups can now begin to reap the benefits. With minimal investment and resources, distribution companies of all sizes can enjoy rich, integrated functionality to support all core business processes. And these processes can be easily adapted to fit particular company processes, roles and preferences.
By streamlining processes and integrating solutions, distribution companies stand to gain a range of advantages. But particularly, it will free employees from mundane tasks, enabling them to deliver the experience today's impatient customer demands.