Comment: Achieving a sustainability-centric retail model
By Alan Gunner, Business Development Director, Adjuno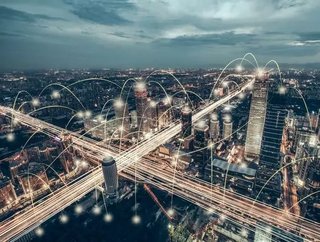 Sustainability is increasingly becoming a board level issue, with42% of fashion brands now publishing information on suppliers. But how can a retailer e...
Sustainability is increasingly becoming a board level issue, with 42% of fashion brands now publishing information on suppliers. But how can a retailer embed sustainability good practice into every aspect of the business? Alan Gunner, Business Development Director, Adjuno, considers the next steps for sustainable retailing.
Sustainability Led Innovation
Sustainability is set to drive innovation this year, especially within the fashion industry. However, achieving change is a huge undertaking. While there are a number of retailers leading the way – including M&S with its Plan A, H&M and ASOS with ranges made from recycled material – there is no best practice consensus as yet. And a handful of retailers alone cannot make the wholesale change consumers and regulators are beginning to demand.
From reducing water usage to minimising waste and improving recycling, while the creation of innovative products is clearly going to play an essential role in achieving these goals, there are steps that brands can take today that will deliver measurable improvements.
Step 1 – Understand the end to end supply chain
From the supplier on-boarding to routine environmental audits, the onus is on brands to have a deep understanding of how the manufacturing process operates, where materials are sourced, goods created and workers treated.  A robust on-boarding process should ensure finance, ethical, technical and import teams are totally confident in the new supplier before any deal is signed.
A good model to follow is the 17 goals for sustainability laid down by the UN in 2015, including nine set by the Ethical Trading Institute (ETI). But while this may appear daunting, there are significant opportunities for retailers to collaborate – from sharing performance information to jointly funding ethical audits.
One organisation supporting this 'open information' approach is Common Objective, which is building up a database of suppliers – including their ethical and sustainable credentials - from information provided by retailers. This database will help other organisations quickly locate the best source of, for example, sustainably produced cotton T-Shirts, or suppliers that work to a specific ethical standard.
Step 2 – Improve product traceability
Organisations are looking to close the loop on the entire product lifecycle – and that means looking at recycling and regeneration. But it is also essential to understand how the supply chain is operating today. Can, for example, the retailer leverage end to end supply chain insight and control to track the source of every piece of wood used within the product line, from the type of tree to location and certification, to ensure all wood is sustainably sourced? Similar models could be adopted for products made from leather, cotton or feather and down, leading to best practice models for sustainable supply chains across an array of products and raw materials.
Step 3 - Collaborate
Creating a pool of trusted suppliers will enable retailers to work together to encourage and develop innovation within the existing supply chain – rather than embarking upon new relationships that will, once again, take time to bring up to the required sustainable standards. Working together, with common goals, retailers will be far better placed to build alternatives to materials and processes that have an impact on sustainability.
This collaboration also extends to academia and science to drive innovation – and sharing information between retailers and academia will be key to both fostering that collaborative model and raising awareness.
Step 4 – Make Sustainability Strategic
With consumers, especially younger consumers, increasingly adopting 'mindful shopping' sustainability is a board level issue – and that means supporting sustainable projects as part of the strategic decision making. Ensuring sustainability relevant reporting is delivered at board level is becoming key – if exceptions are identified in, for example, the sustainability of wood products, this needs to be addressed at the most senior level, fast. But there are also opportunities to consider sustainable models that appeal to certain demographics – from long life fashion to recycling bins in store, even fashion by subscription. Sustainability requires new thinking in many areas.
Step 5 – Be Patient
Change takes time. M&S introduced its sustainability focused Plan A in 2007 – and while improved collaboration between retailers should help to accelerate progress, especially given the direction provided by the UN's 2015 objectives, there are massive issues to resolve. The key is to get started.