The Coming Supply Chain Renaissance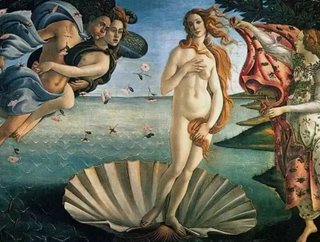 A year and a half ago, seventeen people jumped to their deaths from the roofs of the factories where Apples hottest products are made. There was some o...
A year and a half ago, seventeen people jumped to their deaths from the roofs of the factories where Apple's hottest products are made.  There was some outrage in the press, but the general feeling, aside from grief, was powerlessness; and in some cases, an urge to justify our indifference.
It's an eighteenth death that made the difference.  Steve Jobs – Apple's founder, cultural icon, and go-to subject for reporters discussing the world's largest company – was replaced by Tim Cook, formerly head of the company's awe-inspiring supply chain.  Quite simply, it's the most brilliantly effective one ever devised, and it's the flint on Apple's competitive edge.
When Cook assumed the most powerful and visible role in the corporate world, the media took note.  It's no coincidence that coverage of supply chain topics has steadily increased since Cook's appointment, or that he had to face a veritable public relations blizzard after a particularly damning piece appeared in the paper of record.  It's hard to believe Apple would have been subjected to similar scrutiny under Jobs' continued leadership.
SEE RELATED STORIES FROM THE WDM CONTENT NETWORK:
·         Did Steve Jobs' Death Shine a Light on the Supply Chain?
Click here to read the latest edition of Supply Chain Digital
Media trends work in a cascade effect, and it's often the case that one big story can cause wide-ranging downstream effects.  Apple is a cultural leader: the richest, most admired, most closely followed company on the planet.  If the scrutiny yields change, it could have a ripple effect across industry that would contribute mightily to the causes of human rights and environmental protection – worldwide.
Apple makes its iPads in China.  As a society, we're long past the point of debating the merits or demerits of outsourcing.  It's here to stay.  But how it's done can be changed, and by the same actors who initiated the practice – big business.
The foundation of Apple's business is its logistics – that's why Cook got Jobs' job.  The fact is, in the 21st century, big business looks quite a lot like big logistics.  Supply chain is the key to the whole enterprise.
Supply chain managers have known for some time that manufacturing works best when waste is minimized, when staff are equitably treated, and when all operations are sustainable to the global community.  For logistics officers, externalities are simply variables that have yet to be internalized.
With labor violations pushing people off buildings and pollution contributing to natural disasters that can stop a heavyweight corporation in its tracks, environmental sustainability sounds a lot like mitigating risk.  Those with the skills to manage a modernized supply chain are becoming the most prized talent of the business world – and the secret friends of good citizens everywhere.
It's a new day, as it always is, and a new renaissance is coming in the way human beings get what they need and keep it safe.  The fact is, to beat climate change, build a house for China and India, and get everybody back to work, we don't need Da Vinci.  We need to foresee.  And that's what supply chain managers do best.