Collaboration key to supply chain tech successes - FourKites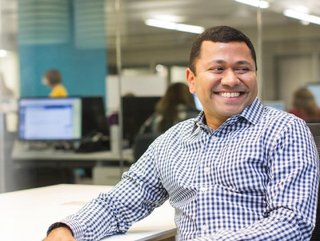 FourKites was the first company to apply SaaS technology to GPS-enabled electronic logging devices, enabling shippers to improve on-time delivery and optimise their supply chains based.
FourKites offers real-time visibility beyond transportation and into yards, warehouses and stories, says Mathew Elenjickal, the firm's Founder and CEO
Tell us a little of yourself and FourKites
I graduated from Northwestern with a Masters in Industrial Engineering and Management Science. My first project was helping AB InBev optimise routing for its delivery trucks. Finding ways to solve such inefficiencies became my passion.
After seven years working on supply chain issues at i2, and then two and a half years on supply chain products at Oracle, the time was right for a transformative logistics startup.
Amazon had revolutionised the B2C customer experience and I knew that kind of visibility did not exist on the B2B side. I launched FourKites to revolutionise supply chain management.
FourKites was the first company to apply SaaS technology to GPS-enabled electronic logging devices, enabling shippers to improve on-time delivery and optimise their supply chains based on actionable data and predictive intelligence. Today, we are focused on providing real-time and predictive visibility all along the end-to-end supply chain, which extends beyond transportation into yards, warehouses, stores and beyond.
What has fuelled FourKites' fast growth?

Our points of differentiation. The first is our network. The supply chain intelligence we provide is powered by a global network of quality, real-time data on a single platform. The second is our team. Real-time visibility will continue to grow and evolve. Users should feel confident that the people defining the product roadmap deeply understand use cases and pain points.
The third point of differentiation is close collaboration with customers. By co-innovating alongside our customers, we've developed solutions that help large, global enterprises solve some of the most complex supply chain challenges they face. Co-innovation is even baked into our online customer community, where customers can request new features and product enhancements.
How important is collaboration in logistics?
Collaboration – both within and among supply chain organisations – can help companies eliminate waste, maximise profits and promote sustainability.
The logistics industry has a long history of decentralisation – proprietary workflows, processes and systems that are largely unknown or unintelligible to outsiders. These workflow chokepoints can be overcome through shared systems that facilitate communication with supply chain networks, partners and stakeholders.
Data is critical to effective supply chain collaboration. Without it, the best anyone can do is make an educated guess. For shippers that are under constant pressure to succeed, that's simply not good enough.
How does FourKites help its customers?
We help customers in four ways. First, we help them reduce costs. One of the largest meat producers in the US slashed their monthly detention costs by 22% within their first year of using FourKites.
We also improve productivity, by: giving up-to-the-minute insights that help dock workers understand which inventory is a priority; improving turn times for drivers and gate staff; and by pushing load-level data to all members of support, to drive time-to-value for every deal.
We also increase customer satisfaction by helping suppliers exceed expectations and outperform their competitors.
Finally, real-time visibility helps companies cut emissions. For example, Paul Avampato, Head of International Logistics at Henkel, uses FourKites data to understand better where there's waste within the supply chain.

Who inspires you?
Too many to mention individually; I wouldn't be here without a lot of support along the way. But I have to namecheck my dad as an inspiration, because he used to run a small business.

Best piece of advice ever given?
A couple years into the business, one of my advisors encouraged me to pivot from founder-led sales to value-led sales. When you start a business, initially it's all founder-led sales. You're the main sales guy out there. The founder is doing the selling, and it tends to be feature-function sales because we're all product-oriented. But at some point you have to transition from that into value-based selling. You need a professional team and the right leader to guide that transition.