Changing change management in the supply chain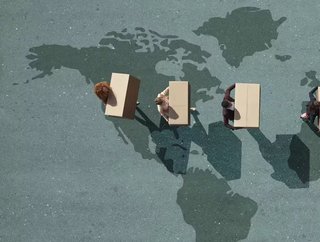 Managing change correctly is arguably more important than the change being implemented
Over the past two years, the way humans work has fundamentally changed. The daily commute has been exchanged for the kitchen table, handshakes have been replaced with 'You're on mute' and office-appropriate attire sits at the back of the wardrobe. 
For many businesses, there are clear economic benefits in enabling staff to work from home, such as not having to fund the office coffee machine (and worse, organising a rota for someone to clean it). The lockdown caused by the Coronavirus pandemic has led CEOs to consider a new way of doing things. Senior leaders within organisations have had to contend with leading change management online - from guiding employees to use more professional Zoom backgrounds to updating Monday boards. The change to work from home has not been easy, yet it has been essential. 
Change is not always an option
Prior to this, perhaps the greatest change to workplaces was the introduction of the internet in the 1990s, or the arrival of the computer a decade earlier. It was the role of senior leadership then to encourage team members to adapt to this new technology, as they themselves tried to navigate drop-down menus and contend with the dial-up tone. 
Now, instead of hiring employees from minority groups as a box-ticking exercise, change management in many businesses focuses on building a diverse and inclusive culture and welcoming new talent.
In addition, many businesses are rushing to prove their environmental credentials, from setting firm net zero deadlines, to installing compost bins in the kitchen.
However, change management is not just guiding social transformation or technical development, but supporting those resistant to change. ESG ratings first started in the 2000s and forced many people to look at elements within their organisation that they might prefer to ignore. 
Change can be embraced or rejected by employees
The arrival of emails met fierce resistance from employees who preferred phone calls. The rising popularity of ESG has been met with debate by many who are unfamiliar with certain aspects, so how can team leaders conduct effective change management in this zone?
Aniket Bhatt of Zersent, a cloud-based software company which offers ESG culture transformation, knows that the world is constantly changing - and so are people.
"According to McKinsey, 70% of change programmes fail to achieve their goals," explains Bhatt. "Rapid technological advancements have disrupted the workplace more than ever. However, the resistance to change is a natural reaction, as change often creates anxiety and uncertainty. Change at work is feared for various reasons – fear of the unknown, fear of failure, criticism, and fear of being out of control. Managing fear and uncertainty should be a leader's top priority. Adapting to change in the workplace is necessary to endure, grow and succeed in a constantly evolving workplace."
ESG policies might include implementing a car share initiative to reduce emissions, hiring more workers with disabilities or managing relations with shareholders. 
Brandi Ford, Vice President at ISN, a contractor and supplier management company, knows that simply having ESG policies within an organisation is not enough.
"While most companies have ESG policies in place, fewer are actually tracking ESG-related data at their organisations and throughout their supply chains to ensure their policies are impactful", says Ford. "Organisations may need to overcome several obstacles to incorporate their suppliers into their initiatives and track sustainability KPIs. Obstacles might include a lack of awareness or education."
Alongside ESG policies, many workplaces have introduced professional development workshops, covering subjects such as anti-racism or mental health first aid, to increase employee awareness and to reduce the fear surrounding such subjects. 
A business that refuses to change is doomed to fail
Fraser Hill, the General Manager of Digital Transformation at Shell, spoke at BizClik Media's Procurement and Supply Chain Live in September. At Shell, Hill is accustomed to change, where he leads digital transformation across the supply chain. As one of the world's biggest oil companies, Shell claims its emissions peaked in 2018 and the company is now working to reduce emissions from its operations, including in the production of oil and gas, as well as increasing energy efficiency, capturing any emissions which remain and offsetting them. Shell aims to be net zero by 2050 and is moving on from oil by investing in wind, solar, electric vehicle charging and hydrogen power.
Founded in 1907, Shell has seen a great deal of change, from women entering the workforce to joining The Valuable 500, an initiative to 'Create an environment where people with disabilities can excel'. But according to Hill, now is a time of absolutely necessary change for the business.
"No better example than the current Energy Transition as we move to deliver our goal of Net Zero by 2050", explains Hill. "But in general, I would say that a business that is not constantly changing is one doomed to failure as it will be overtaken by the competition."
Change can be embraced or rejected by employees - how does Hill deal with workplace change? 
"That is essentially a communication problem", explains Hill smoothly. "The employees need to buy into change because they believe in it, not because you are ordering it. Ultimately some won't like the change, but if you treat them as you would stakeholders, with honesty, integrity and respect, then you are more likely to bring the group with you."
In Hill's experience, there is one primary reason for people to renounce change.
"Fear", says Hill decisively.
Leaders can conduct effective change management, from reigning in those who are overly-keen to instantly transform, to those who are confused, hesitant or outright defiant. 
"Have a plan, then double the time and triple the budget that you think that you will need", suggests Hill.
Leadership is key
As Hill mentioned, a business which refuses to change will be outpaced by those who adapt, embrace developments - and prepare for the next wave. Essentially, successful change management requires strong leadership. Those in senior positions who feel apprehensive must support employees who are fearful. Leaders need to find middle ground with those who oppose the change in question and ensure that they know their hard work is still valued. In addition, any new employees who arrive as a part of that change, must feel welcome.
"Effective change management, necessitates effective communication", continues Bhatt. "However, when managing change, a leader should exercise a two-way conversation rather than just one-way communication. It's at this point in your communication strategy that you'll require a feedback loop. The feedback loop conveys the message that the organization is open, transparent, and focused on its employees. It fosters trust and assists organizations' in overcoming change-related resistance and stress. Communication will aid in getting your message out, but a feedback loop will assist in understanding resistance and developing execution plans to overcome them."
Change is inevitable, but how change management is conducted is dependent on those leading the change and uniting the team.