CGE: going digital can reduce supply chain costs by 50%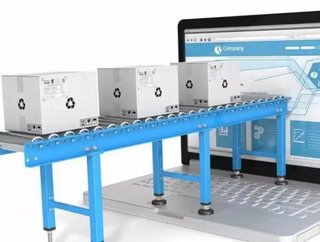 Companies which commit to digitising their supply chains can expect to save up to 50 percent on costs, according to a new report. The Digital Supply Ch...
Companies which commit to digitising their supply chains can expect to save up to 50 percent on costs, according to a new report.
The Digital Supply Chain initiative (DSCi), a new line of research conducted by the Center for Global Enterprise (CGE) in partnership with CREATe.org, today announced the publication of their new white paper, Digital Supply Chains: A Frontside Flip, a report designed to provide practical steps that companies can take today to prepare for the digital supply chain of the future.
The paper presents evidence from 24 top executives running the world's largest supply chains. These industry leaders believe enterprise supply chains could be the most important transformation for companies over the next five years. The research unveils a new approach to enterprise supply chain management – focus on the customer and maximize demand.  That is, flip the focus to the customer-facing side – the frontside – of the business.
The research suggests improved enterprise Digital Supply Chains (DSC) can lead to a 20 percent reduction of procurement costs, a 50 percent reduction in supply chain costs, and an increase in revenue of 10 percent. This is true across all industries, even some, like financial services, that traditionally don't include supply chains in revenue generating strategies. 
"Successful companies will take advantage of new management practices, a continuously expanding data reservoir and new technologies relevant to DSCs if they are to have future competitive advantage and delighted customers," said George Bailey, CGE's DSCi project leader.
This report will help CEOs, supply chain executives and anyone interested in leading edge supply chain developments and operational improvement in the following ways:
This report provides a DSC execution framework and roadmap to transform enterprise supply chains by focusing on the customer and maximizing demand.  By following the report's practical steps, research suggests an increase in enterprise revenue and decrease in supply chain costs.
The report helps interested parties better understand game-changing technologies affecting all enterprise supply chains.
This report explains the key differences between traditional supply chains and digital supply chains, helping supply chain leaders gain insight to better their position in the business.  
 
The Center for Global Enterprise is a nonprofit, nonpartisan research institution devoted to the study of global management best practices, the contemporary corporation, economic integration, and their impact on society.   
Supply Chain Digital's September issue is now live. 
Follow @SupplyChainD on Twitter.