CEVA opens new healthcare hub in Miami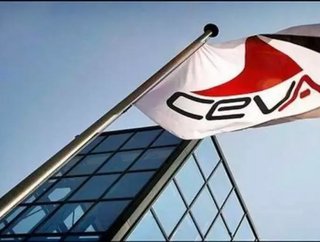 CEVA Logistics, one of the worlds leading supply chain management companies, has announced it is opening a new healthcare cold chain hub in Miami. With...
CEVA Logistics, one of the world's leading supply chain management companies, has announced it is opening a new healthcare cold chain hub in Miami.
With 51,000 employees and annual revenue of €6.9 billion, CEVA has a presence in more than 170 countries and the opening of the Miami healthcare hub is part of a drive to improve quality and compliance for its healthcare clients and further expand its presence in logistics and supply chain healthcare.
CEVA has opened a GDP (Good Distribution Practice) compliant and FDA (Food and Drug Administration) approved warehouse for the storage, merge-in-transit and repacking of healthcare products, including pharmaceutical and cold chain products such as vaccines. 
The facility has a dedicated area where pharmaceutical shipments can be re-iced (dry ice substitution for temperature sensitive products), in order to maintain cold chain conformance and quality.
The firm says that constant temperature control is critical to maintain the efficacy of life-saving drugs and vaccines as they are distributed around the world.
It also claims that this hub's location will enable its clients to better serve Latin American markets by using Miami as a gateway.
The Miami facility can also function as a backup storage and pick and pack facility in case destinations in Latin America, which are normally serviced direct from Europe and are experiencing constraints due to demand.  
Sandro Knecht CEVA's Executive Vice President for Global Consumer and Retail and Healthcare, said: "CEVA already operates a global network of GDP hubs in Asia Pacific, Europe and the Americas. The opening of the Miami GDP hub gives CEVA the opportunity to provide even better solutions for our healthcare customers in general. The pick and pack facility specifically adds value in cold chain solutions into South America, ensuring complete compliance and product integrity from start to finish."
The facility is located in CEVA's Miami gateway and has a 3,000 sq ft (278 sq m) 15-25 degree Celsius ( 59-77 Fahrenheit) temperature controlled area and a 1,000 sq ft (93 sq m) 2-8 degree Celsius (35-46 Fahrenheit) cooler. On and off site sight gel pack conditioning is available as well as GDP trained CEVA staff.
CEVA also operates in the City of Pharma, in Stradella, Italy, the focal point of Italian logistics flows and the intersection of major Italian communication, rail and road routes.
This allows CEVA to reach approximately 13,000 pharmacies, 500 hospitals and 400 wholesalers, with a total of about 350,000 shipments per year.