CBRE: Which Way is International Trade Flowing?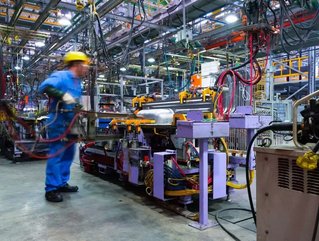 CBRE has released a report, noting the West's over-reliance on China's manufacturers. How can we change that...
In CBRE's report, titled 'The Changing Flow of International Trade: Impact on Global Supply Chains & Industrial Real Estate', the industry-leading real estate service provider announced that the West is overly dependent on Chinese manufacturers. That's true. The world watched throughout the COVID-19 pandemic as previously resilient global supply chains faltered. One of the most prevalent reasons for the issue was China ─ the nation where the debacle began. Unfortunately, the "manufacturing hub of the world", couldn't man the battle stations in the face of the virus, and that had a borderline catastrophic ripple-effect across the entire global supply chain network. 
So, what's the solution, and which way does the international trade movement seem to be flowing? Towards nearshoring, domestic manufacturing, but first and foremost, companies are being advised to adopt multi-country strategies. Aka "China Plus One". 
What is China Plus One?
China Plus One is exactly what it says on the box ─ Western nations and organisations need to diversify their manufacturing and sourcing portfolios outside of China. There are a couple of reasons for this. 
Firstly: 
If companies are wholly dependent on China for their manufacturing needs, we will experience near-collapsing supply chains again, the next time the world is hit by a life-threatening pandemic. Health bodies predict that the likelihood of another event, COVID-19 included, only increases as populations increase and globalisation takes hold. To some extent, we can build resiliency across our supply chains by building a broader span of suppliers and manufacturers, rather than being depending on just one country. 
Secondly:
Due to China's exponential growth in terms of production for the rest of the world, global bodies are starting to put pressure on the nation to meet Western standards of employee care. This includes, most importantly, forcing manufacturers to pay their staff a substantially higher minimum wage. Economically speaking, that's not ideal for Western companies, so it would make sense to look towards more prosperous locations ─ Mexico and Southeast Asian nations being the best choice.
Diversification Doesn't Mean Removal
Organisations have been looking into this advice across the period of lockdown, and the majority have started to diversify their supply chains ─ the biggest multinational corporations led by example, as they already had slightly more diverse networks, due to their infiltration of global marketplaces. It should be noted that diversification does not mean the removal of China from supply chain networks; the nation is still the manufacturing hub of the world, and many countries in the Asian and Southeast Asian regions are wholly interdependent on one another. 
CBRE has backed this line of thinking and made it clear in their report that reducing supply chain dependency on China, whilst simultaneously finding you "plus one" is a very strong approach, but that turning away from the nation is not an option. 
"As a result of the COVID-19 pandemic, global occupiers with an overdependence on one country or region may reassess their sourcing and manufacturing within each region (e.g., an America's manufacturing hub)," the report stated. "Nevertheless, a widespread exodus of manufacturing capacity from China is unlikely given the sophistication of the industry, the maturity of the supply chain, and China's massive domestic consumer market. While there is no doubt that the number of small manufacturers in the Americas will grow significantly, the volume of goods produced in China and broader Asia likely will remain dominant."