Causes of supply chain insomnia identified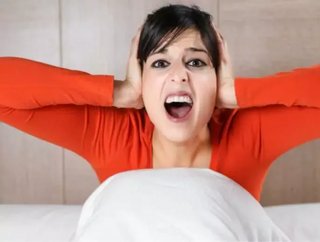 Written by Dave Alberts, Director, Crimson & Co,(pictured, right) What are the perennial issues and concerns within the supply chain that are keep...
Written by Dave Alberts, Director, Crimson & Co, (pictured, right)
What are the perennial issues and concerns within the supply chain that are keeping supply chain leaders awake at night?
We've been asking senior decision makers, from over 200 companies over the past year, what they believe to be the key supply chain issues that are most significant.
The top ten issues ranked in order of frequency of occurrence are:
Collaboration
Inventory Management and Planning
Demand Management and Forecasting
Supply Chain Network Optimisation
Supply Chain Risk Management
Training and Development
Sales and Operations Planning
Material Purchase price reductions
Performance improvements in warehouses and RDC's
Supply Chain Segmentation
Our previous studies have identified the same recurring topics and there are no surprises for many in this list. But this year there have been a number of interesting changes to the ranking order.
Improving collaboration remains the number one topic and the position of Inventory Management, Planning and Demand Management and Forecasting were also unchanged. And, these again were all linked to the need to have more agile responses to changes in customer demands, whilst still achieving higher inventory turns and as a minimum, maintaining current service levels. However, there is increased activity in taking the planning and demand management processes above market with the majority of companies either implementing or moving to some form of centralisation to achieve tax benefits, better supply chain efficiencies, or to better deploy skilled resources.  
The increased importance of Sales and Operations Planning is reflected in a slightly higher ranking than previous years with many companies actively looking at re-energising this critical decision making process or seeking to develop it beyond supply and demand balancing into the Integrated Business Planning space.
Supply chain sustainability has slipped out of the top ten list, its slide no doubt reflecting the current need to focus on topics that reduce costs and cash.
Risk management has moved up the rankings as the geography of the modern global supply chain and the concentration of manufacturing in specific areas make supplies of many components particularly vulnerable to disruption. This year there seems an even higher recognition that there are significant disadvantages to sourcing products from countries that suffer from extreme weather conditions, especially when supply is so geographically focused.
Training and development has also moved up the rankings reflecting how difficult it is to find great supply chain talent, and how it's even harder to keep.
So, it's very much another year of similar challenges and issues dominated by pressures resulting from the continued economic downturn and the relentless drive to extract every last drop of cost and cash out of the supply chain whilst still supporting revenue growth, largely in emerging markets.
If these topics are keeping you awake at night then at least you can sleep a little easier knowing that you are not alone!