Carillion crisis – what next for companies in its supply chain?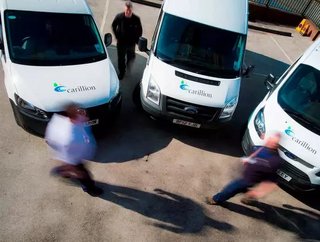 The collapse of construction giant Carillion has sent shockwaves through the construction industry and beyond, with costs to its supply chain likely to...
The collapse of construction giant Carillion has sent shockwaves through the construction industry and beyond, with costs to its supply chain likely to run into billions of pounds.
Companies that are owed money from Carillion face a tense wait to find out whether they are eligible to receive funds as part of a potential package put together by the UK Government.
The Government has come in for heavy criticism from industry observers who point to contracts that were awarded to Carillion even after the troubled company has issued two profit warnings.
"One of the major criticisms the supply chain will level is that the Government led the industry into a false sense of security," said Simon Coley, Director, Construction Risk at Nucleus Commercial Finance.
"In awarding Carillion a project such as HS2 despite Carillion having received three profit warnings in the 12 months previous, the government's vote of confidence had a significant knock-on effect of potentially lulling suppliers and contractors in to committing to projects with them."
Ian McIlwee, CEO of British Woodworking Federation believes the Government must take its fair share of the blame for what he calls a "sorry saga" and has urged it to provide security against "unjust payment clauses".
"This debate is not about whether the state should bail out Carillion, but whether Government can in all conscience turn its back on a supply chain of SMEs who will end up carrying the can for poor procurement, bad business management and an endemic failure by the Government to address some of the archaic procurement practices surrounding late payments and retentions that place risk unfairly on SME sub-contractors," he said.
"Many of the creditors are SMEs and the sums, whilst likely to be significantly lower than the liquidators will take, could define the future of these businesses - it would be a gross injustice if their money unfairly held is lost in this process."
Such a decision could put companies in Carillion's supply chain in a precarious spot, but John Buchanan of chartered accountants, H W Fisher & Company, says that businesses must try to take charge of the situation.
"Those companies that have been supplying goods or services need to claim for their retention payments right away as if they are being used by the official receivers or special managers, they need to be paid for," he says.
"We would encourage companies to speak with the special managers and receivers to find out what the implications are for them. Some contracts will have to continue, and companies will find they're going to be requested to provide ongoing supplies.
"If it's something only they can supply, they could be in a position to ask for full debts to be paid before they supply any further."
SEE ALSO:
But, says Buchanan, a number of companies are going to be hit hard by the collapse of Carillion, and they will need to take professional advice as soon as possible.
"There is potential for a domino effect," he comments. "One insolvency can cause many others, especially when a company of this size falls. I think what has happened is quite unprecedented and shows that companies are not too big to fail."
Simon Renshaw, Insolvency Practitioner for AABRS.com, says that with over 450 public sector contracts, there is "no doubt that Carillion's collapse is going to have a seismic effect on the wider business community".
"Whilst the government is saying it's business as usual and urging Carillion's 20,000 odd staff to attend work, it is going to take months and possibly years for the full ramifications of the collapse to unravel.
"Of immediate concern is the HS2 rail link, for which Carillion was set to play an integral part: currently, the Prime Minister's spokesman has suggested these building contracts will remain in the private sector. Additionally, Balfour Beatty is going to feel this, to the tune of some £45m by initial estimates.
"Of real concern for the wider British business community, however, is how this is going affect the wider supply chain. Many smaller firms could find themselves at grave risk of following Carillion into liquidation."
With the Government facing calls to re-think how it awards multi-billion-pound contracts, Alex Saric, CMO at Ivalua says that lessons must be learnt from the current crisis.
"When working with suppliers, it's important that public sector organisations have complete visibility into the potential risks as part of the procurement process. Are your suppliers working ethically, do they have the ability to deliver the work and are they financially stable?
"Without this information how can public sector agencies ensure value for the taxpayer? The pressure is now on for those involved in the public sector projects impacted to quickly assess and onboard new suppliers as quickly as possible."