Cardinal Health partners to enhance big pharma supply chain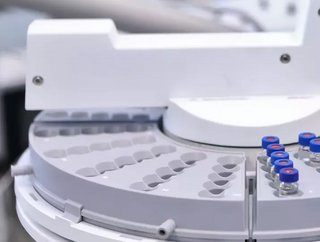 Cardinal Health partners with Chronicled to work on leveraging a new blockchain-powered solution to enhance operations of the pharmaceutical supply chain
Cardinal Health describes itself as the "crucial link" between "clinical and operational sides of care". Chronicled: "the custodian of the MediLedger Network". So, as the two companies tackle the task of leveraging a new blockchain-powered solution to enhance operations across the pharmaceutical supply chain, we can expect exciting things to come of it. 
In theory, the new blockchain experience will be dependable and frictionless, giving Cardinal Health the opportunity to optimise the intricate process of pharmaceutical chargebacks to ensure improved and modernised connectivity between its suppliers and customers. Its aim to implement accurate and trustworthy chargebacks across its pharmaceutical supply chain is a priority within the proposed blockchain-powered solution.
As the administrator of the MediLedger Network, Chronicled holds the power to provide Cardinal Health with a decentralised infrastructure shared with its other industry partners that eliminate disputes and upgrades the accuracy of pricing due to real-time visibility. 
The inconvenience of chargeback errors
Chargeback errors tend to be unavoidable and are now simply accepted as part of the process. But what if they can be avoided? 
It's estimated that revenue leakage attributable to chargeback errors totals approximately US$4bn for unhappy suppliers, resulting in trading partners being forced to participate in arduous back-and-forth communications, manual processing, and a lot more effort than is necessary. Therefore, it makes sense that suppliers, wholesalers, and GPOs are desperately searching for solutions to combat the number of errors appearing throughout the process and make the task more efficient to save time, money and resources. And put a smile on their supplier's face, of course. 
The benefits of teaming up
"Blockchain technology and increased collaboration across the industry is essential to driving efficiencies, reducing costly errors, and significantly improving the chargeback process," says Executive Vice-president of Global Sourcing for Cardinal Health, Craig Cowman. "Greater connectivity with our supplier partners is always a focus of ours, and we're excited to deploy this new solution to deliver higher quality results across our supply chain network."
Cardinal Health's ability to give Chronicled suppliers, GPOs and customer identifier data are supported through the contracts and chargebacks solution on the MediLedger Network. Its contract pricing data will ensure that it remains aligned between trading partners sharing the network, the same network which will work to utilise the reference data received to apply precise chargeback calculated through the improved process. It's a win-win situation for all involved.