Capgemini's Top 10 Reasons to Outsource in 2012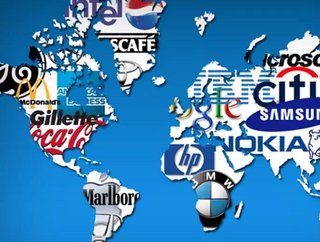 Click here to read this story in the magazine edition! As outsourcing continues to evolve, so do the reasons to consider it. While cutting costs is sti...
Click here to read this story in the magazine edition!
As outsourcing continues to evolve, so do the reasons to consider it. While cutting costs is still a main driver for many organizations, the reasons companies decide to outsource today widely vary, going beyond dollar signs.
Included below is a breakdown of the Top 10 reasons companies should consider (and already are) outsourcing based upon what we're seeing from our work worldwide with clients as diverse as Nokia Siemens and Hilti Corporation.
Global Reach: Outsourcing is often a global enterprise where people, processes and technologies are located around the globe and are accessible 24/7, 365 days a year. Leveraging these critical functions while maintaining a high quality of service is paramount in a CIO's decision to outsource. Outsourcers have achieved the ability to deliver competitively across geographies which enables CIOs to focus on key business drivers.
SEE RELATED STORIES FROM THE WDM CONTENT NETWORK:
·         Apple supply chain under fire from Change.org protest
·         Homeland Security announces supply chain crisis plan
Click here to read the latest edition of Supply Chain Digital
Operating Expenditures (OpEx) Rules: Flexibility regarding the treatment of capital costs is another key lever that drives the decision to outsource. Outsourcers can shift capital expenditures into operational costs which can improve certain financial measurements of an organization by eliminating the need to show return on equity from capital investments.
Innovation and Interoperability: As technology continually shapes our ability to drive new products to market like Infrastructure as a Service (IaaS), Business process as a Service (BpaaS), and Software as a Service (SaaS), outsourcers spend billions of dollars a year integrating these technology stacks. A CIO's ability to tap into these resources saves dollars that otherwise would have been spent ensuring interoperability—which can be critical in developing new business strategies.
Service Transparency: Many organizations already have defined metrics surrounding the delivery of key services. As outsourcing has matured however, metrics have become a key indicator of the success of IT. Business level agreements that focus on how IT responds at the transactional layer are a key benefit from an outsourcing strategy. 
Savings in Labor Cost:This is perhaps the most common reason why companies evaluate outsourcing some of their in-house functions. The cost of labor in developed countries for Level 1 and Level 2 activities is extremely high and creates a huge expense for organizations. If the same jobs could be done at a far lower price by equally skilled personnel, then shifting the location where this work takes place is definitely advantageous.
Centralized Management of Resources and Functions: Over time many functions within an organization become decentralized, including Service desk support and different operating technology standards, as well as multiple instances of the same application. The ability for outsourcers to consolidate these functions is a core competency that many CIOs look to leverage as a key enforcement tool across different business divisions. Greater control of resources and functions avoids unnecessary duplication and further helps to reduce costs.
Improving Regulatory Controls: Achieving, measuring and maintaining compliance is a complex and capital-intensive endeavor. Companies with limited compliance resources look to outsourcing for the design, execution and auditing of controls, while allowing companies to retain requisite internal oversight. However, it is important to note that outsourcing can be both a benefit and a burden in taming the compliance animal, as the engagement itself can dramatically expand a company's regulatory control exposure. With clearly crafted contractual terms, the proper governance framework, and a supplier with proven capabilities, outsourcing can effectively and efficiently meet critical control requirements. For additional assurance, companies can engage a Certified Public Accountant to examine and report on the design and operational effectiveness of the Service Organizations Control (SOC) using the Statement on Standards for Attestation Engagements (SSAE) 16 auditing standard.
Accelerating Process Maturity: Outsourcing can often become the catalyst to drive business maturity and build a more customer and process-centric organization. By leveraging frameworks like the Information Technology Infrastructure Library (ITIL) v3, Six Sigma, Capability Maturity Model (CMM), Control Objectives for IT (COBIT) and the eSourcing Capability Model for Service Providers (eSCM), outsourcing can drive a set of best practices and recommendations that can be applied across the organization. Process integration is a key enabler to the improved delivery of services, and provides a comprehensive framework for aligning resources to deliver business value and repeatable processes. 
Increased Resources: For companies that need access to new skill sets for project work, mergers and acquisitions and/or to support expansion into a new region, outsourcing can offer a solution. By combining their global reach with access to a broad talent pool, leading outsourcing service providers can support the strategic direction and development of new capabilities within companies worldwide.
Improving Company Strategic Focus: Letting an outsourcer focus on managing operational functions allows companies to focus more strategically on their core business, saving time and improving efficiencies across multiple business units, locations and geographies. Outsourcers today are in the business of driving innovation, managing data centers and applying disruptive technologies to help businesses succeed in an ever changing market.