Capgemini talks fourth-generation BPO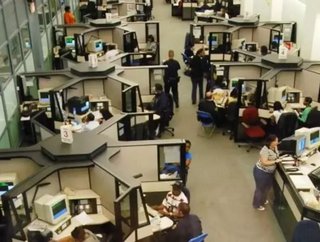 Before you read this, check out this story in November's issue of Supply Chain Digital. Trust us, it's way cooler! Business process outsourcing...
Before you read this, check out this story in November's issue of Supply Chain Digital. Trust us, it's way cooler!
Business process outsourcing, more commonly known as BPO, has seen its share of innovation since its mainstream acceptance in the mid-90s. Capgemini's Steve Rudderham got involved in the BPO market from the get-go, as the outsourcing guru worked for General Electric in India, and was one of the first people on the scene to witness outsourcing's potential.
"A lot of companies in IT and consultancy saw the need to start the outsourcing drive to leverage this global talent," Rudderham, Vice President of Client Engagement for Capgemini, said.
"Not all the best people in the world are within the United States and Europe; there are some very bright individuals in Asia and South America as well."
THE ADVANTAGES OF BPO
From that realization, business process outsourcing was born. It started slowly, with first-generation BPO consisting of "lift and shift" operations, which included data entry services.
Second generation business process outsourcing focused more on continuous improvement, and evolving BPO's breadth to include multilingual services. Third generation BPO added visibility and communication to the equation as service providers look for ways to continue to add value to the outsourcing function.
And that's where we are at the moment. Naturally, fourth generation business process outsourcing is just around the corner, but where exactly will that road take the industry?
"Projecting out, what we're seeing is an increasing shift to greater verticalization in the back office," Tony Kelly, Business Development Director of BPO for Capgemini, said. "Clients are looking for an industry-specific flavor to their horizontal processes."
Fourth generation BPO will further utilize technology across its fields and will focus heavily on analytics, Kelly went on to say. Both Capgemini managers predict that we're far from witnessing the end of the outsourcing drive, as belief in BPO is at an all-time high.
"One of the major things that I'm seeing now is the confidence in the industry," Rudderham said. "If you go back to the late 90s, when we were in that position of trying to market and sell outsourcing, there was a lot of nervousness around outsourcing, and putting jobs and operations in a foreign country.
"The confidence came up, however, and people understood that they actually had a country like India that had an incredible mass of talent. That transformed the industry."
HOW TO START BUSINESS PROCESS OUTSOURCING
Rudderham's BPO operations for General Electric in India, for example, started off with basic data entry. Within three years, many people in Rudderham's initial workforce held master's degrees, and were doing modeling for insurance companies in the U.S. and Europe.
The talent level is, and will continue to be, there. The challenge is now on outsourcing providers to continue to find value in their processes to combat rising labor costs.
"Interestingly, as we shift from third-generation into fourth-generation BPO, the pressure is on the service providers to add the value," Kelly said. "We've moved from a more even balance between people, process and technology in the value proposition.
"The winners in the BPO game will develop their own global process models and increase their use of technology to add value to their service, which will offset the rising cost of labor."
Finding the right processes and utilizing cutting-edge technology is easier said than done, and it will likely take several years before fourth-generation BPO reaches its potential. In the meantime, outsourcing professionals find themselves in an enviable position, as companies looking for ways to cut costs and drive efficiency often look to outsourcing as a means to an end.
"It's fair to say that as economic times have got tougher, we've been experiencing some of the best growth years," Rudderham said. "The outsourcing growth models are focused on operational efficiency and productivity, and improving back office operations. It's a very attractive business model."
Kelly says the contrasting economic situations between the Western and Eastern economies put BPO in an interesting spot for the future.
"There's a very interesting dynamic between each half of the world, with one side trying to do things more efficiently and the other side trying to catch up," Kelly said.