Capgemini: The Complexities Of The Digital Supply Chain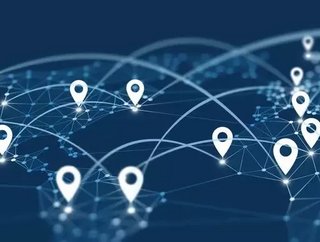 The new age of digital supply chain operations is an increasingly complex world, with companies needing to meet ever-changing consumer demands...
Corporate and customer landscapes continue to evolve almost every day, driving new complexities and creating unprecedented challenges for businesses. The struggle to meet the demanding supply chain challenges grows increasingly difficult. takes a closer look into the complexities of the digital supply chain, and how companies can deliver improved agility in their operations, taking more decisive actions.
A lack of transparency into operations can be detrimental to supply chain networks as they grow increasingly connected and dependent on data. Poor partner relationships surrounding the complex operations of global or regional networks can have a significant impact on the lead times of a company. These issues must be tackled head-on and taken seriously before a digital supply chain can become effective and successful.
The Capgemini Digital Supply Chain service is a comprehensive solution, delivering standardised and integrated supply chain master data to its users as they look to simplify operations. Insights into planning and execution, based on an established, comprehensive framework, deliver transformative digital solutions to users around the world.
The Capgemini platform delivers:
Demand planning - By placing customers at the very heart of the solution, Capgemini helps to open the channels of a business to new and innovative business models, capable of driving new revenue streams, increased profitability, and new working capital, all whilst enhancing customer satisfaction.
Planning functions can be entirely transformed by the real-time, agile solutions that the Capgemini platform provides, with all operations being carried out in a primarily autonomous way.
Order Management - The process of ordering and fulfilling deliveries can be a very complex process, with a number of dependencies on different members of the supply chain. The Capgemini order management system brings methodology, technology, and automation together across an entire brand portfolio, delivering a superior customer experience, increased profits and superior customer loyalty.
Master data management - It can become easy to fall victim to the vast amounts of data produced in a supply chain. Using the company's platform, key supply chain functions such as raw and packing materials, promotional materials and manufacturing assets can be controlled with ease through automated operations.
Supply chain analytics - The easy identification of stock-keeping units provided by the platform can deliver the correct level of stocks, the ability to predict market dynamics, and an competitive advantage. The solution improves operational efficiency and effectiveness through the enabling of data-driven decisions across sourcing, manufacturing, distribution and logistics.