Candidate.ID: The changing supply chain in recruitment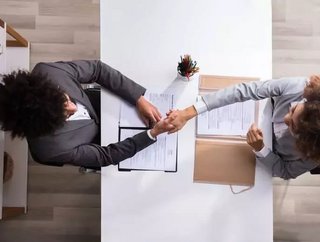 The recruitment model is changing – and in need of change. Most companies, whatever the industry they operate in have been using the same recruitment...
The recruitment model is changing – and in need of change. Most companies, whatever the industry they operate in have been using the same recruitment strategy since 1999 – which explains why many candidates have become apathetic to the process. A generic online vacancy post, once the standard pathway to begin the recruitment journey, is in need of updating to reflect the changing recruitment environment. It is vitally important that employers are attuned to the environment and the changing dynamics of employing talented, eager, professionals who feel an attachment to the employer. The supply chain related to recruitment is evolving to meet this need.
However, adapting to this change is no easy feat. Research has indicated that the average length of time in post now stands at just over two and a half years – and is falling. Every six months, this falls by a month, so by 2022, the average time an employer will stay in their job is just two years. This is forcing employers to re-evaluate their recruitment strategy.
Organisations are increasingly looking at ways to boost employer engagement, provide real benefits to staff and try to engender long-term employment strategies. Starbucks for example has recently rolled out its 'Degree Achievement Plan' to UK workers, offering them the chance to have university degrees paid for. The coffee chain is to provide the cost of university as an employee incentive in the UK, for courses taught online by Arizona State University in an effort to entice prospective employees and to help keep them in post. Dixons Carphone has another initiative to help improve mental wellbeing of its staff and we expect more and more firms to take similar action to empower employees and to highlight the benefits of staying with the company – away from the traditional 'bonus' or additional holiday. More and more employees are after benefits, like working from home, flexible working opportunities, or gym and travel discounts and firms are starting to wake up to the benefits of providing these extras.
A tailored service
As a result of the changing dynamics in the employment market, recruiters (in-house and agency) have had to tailor their approach. This shift to the short-term can have a huge impact on training talent: workers don't commit to development, whilst employers are understandably wary of nurturing talent that could leave after a matter of months.
Even if organisations do not grow, the recruitment supply chain has to work harder as a result of the 'employee churn' just to stand still.
Talent pipelines
Tools such as talent pipeline software can help the supply chain of talent, to source and target prospective employees even before they begin the application process. These tools use software to rank candidates according to variables such as time spent researching and engaging with the company. In this way, businesses can acquire talent with a genuine long-term mindset when it comes to their development at a particular company.
For organisations of all sizes it is imperative that the recruitment process is efficient in regard to time, personnel resource and cost. In an increasingly competitive environment for all companies, it is vital that resources are well managed and that there is no extraneous cost or lag on time.
SEE ALSO: 
Specsavers case study
According to job site Indeed.com, optometrists are the hardest job roles to fill in the UK. However, by using talent pipeline automation, Specsavers increased its hires by 55% over the past 12 months, without any additional recruitment headcount.
The challenges in the sector, for Specsavers are two-fold. Firstly, optometrists are in full employment and in serious demand. Simply put, there is not enough supply of experienced optometrists to meet existing demand. Secondly, as the market leader, Specsavers is competing against other companies aiming to cut into its dominant market share.
By examining the supply chain of how it finds and engages with talent, using Candidate.ID and its talent pipeline software Specsavers was able to revitalise its recruitment strategy. It was able to directly target a talent pool and find, active, warm – and crucially hire-ready recruits, with many contacted before they even applied for any Specsavers vacancy.
This shows that change can be made – and this change doesn't require additional headcount or pressure on existing teams.
A changing industry
The pressures on recruitment are clear for everyone to see, but by using new innovative solutions to find talent it can lead to huge cost and time saving – and crucially allow engagement with a keen audience of prospective employers.
Adam Gordon, is the CEO and Co-Founder of Candidate.ID. He is responsible for the ongoing development and execution of Candidate.ID''s business plan and entirely committed to making sustainable, automated talent pipelines available to the world's most sophisticated employers and agencies. You will find him talking about this online and on stage every week day. In addition, Adam intends to continue creating rewarding careers for those who share Candidate.ID's vision, in Glasgow and other important locations.