C3.ai: the future of manufacturing with enterprise AI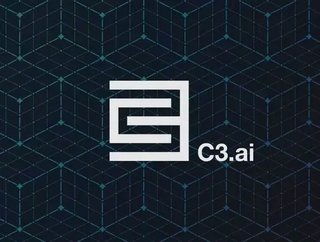 C3.aihelps leading manufacturers address core manufacturing goals with the use of enterprise artificial intelligence. By integrating data from enterpri...
C3.ai helps leading manufacturers address core manufacturing goals with the use of enterprise artificial intelligence.
By integrating data from enterprise systems, operational sources, sensor networks and external providers, C3.ai uses this information to power machine learning models, to generate predictive insights for the manufacturing industry. As a result the technology increases a company's throughput, supply chain efficiency and service revenue.
Applications for the manufacturing industry
Using advanced artificial intelligence, machine learning and optimisation techniques, C3.ai's inventory optimisation technology reduces a manufacturers inventory levels, while ensuring that they still have stock when and where it is needed.
Features:
Real time recommendation, time monitoring and data

Ability to specific maximum acceptable risk of stock-out for parts

Summary views

View, compare and benchmark individual parts and suppliers

"What if?" scenario planning 

Individual optimisation and scalability of parts and inventory levels
C3 inventory optimisation demo video:
Using advanced machine learning, C3.ai's predictive maintenance technology provides maintenance planners and equipment operators with comprehensive insights for asset risks. 
Features:
Access to real time asset health 

Asset failure prediction algorithms 

Asset risk management across entire portfolio

Diagnostics and projection 

Ability to track, benchmark and rank performance

Comprehensive closed-loop workflow and coordinated alerts and notifications
C3 predictive maintenance demo video:
SEE ALSO:
Also using machine learning, AI and optimisation algorithms, C3.ai's energy management technology helps company's gain energy expenditure visibility, as well as the ability to prioritise actions to reduce operational costs.
Features:
Streaming analysis of energy

Peak demand forecasting

Ability to analyse end use disaggregation

Complete optimisation

Ability to detect anomalies

Alerts and recommendations to improve operations

Tracking and reports 

Ability to maximise finance 

Real time analytics

Integrate data from multiple sources to drive high value insights
C3 energy management demo video:
Using advanced machine learning, C3.ai's sensor health technology integrates and analyses data from multiple systems to ensure IoT devices and network infrastructures are operating effectively during the deployment and the operational life cycle of the devices.
Features:
Executive dashboard

Ability to identify deployment issues, malfunctions, forecast future deployment progress and optimise field service

Ensure installation data is correct, consistent and current

Reporting and analysis

Ability to visualise planned deployments, actual deployments, provisioning progress and issues
By applying advanced machine learning and AI, C3.ai's CRM technology provides its users with a real-time predictive customer relationship management (CRM) application to drive operational excellence.
Features:
Improved revenue forecasting accuracy, in near real time

Recommended best actions for sales representatives

Predictive lead quality and lifetime value 

Ability to leverage geolocation and mobile device data for timely and accurate recommendations

Analyse and monitor performance
To find out more about C3.ai's enterprise AI services for the manufacturing industry head over to the C3.ai website.
For more information on procurement, supply chain and logistics topics - please take a look at the latest edition of Supply Chain Digital magazine.
Follow us on LinkedIn and Twitter.
Video and image source: C3.ai