ByBox unveils revolutionary mobile app to increase supply chain visibility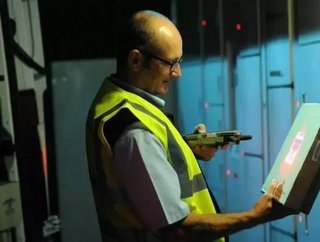 International tech company ByBox is launching Thinventory™ Mobile which vastly improves visibility of parts in the supply chain. ByBox is also ann...
International tech company ByBox is launching Thinventory™ Mobile which vastly improves visibility of parts in the supply chain. ByBox is also announcing updates to its Thinventory™ Lite technology, now making parts of the service free to businesses as part of the core offering.
The technologies enable field engineers to maintain a holistic overview of the supply chain, enabling businesses to operate more efficiently and cost-effectively.
Thinventory™ Mobile
A key part of the Thinventory™ Mobile offering, Verify, enables engineers to scan collections and returns to a Smart Box quickly and easily from their smartphone. Engineers can enter the condition of the return part; which is configurable by company, and can order return labels to be delivered directly to their nearest Smart Box.
The technology reduces the time spent on the phone ordering and tracking parts and equipment, thereby increasing the time spent carrying out important jobs rather than admin. Stock loss is also reduced as engineers have the ability to log returns and collections in real-time.
Thinventory™ Lite: Despatcher+
Following the launch of Thinventory™ Lite last year, ByBox is making a key part of the service, Despatcher+, available to all businesses free `of charge from today.
Despatcher+ enables engineers to capture SKUs at the point of dispatch, vastly improving visibility within the supply chain, whilst simultaneously enabling businesses to maintain their existing Warehouse Management System (WMS). Despatcher+ provides an accurate and real-time picture of the supply chain, empowering businesses with visibility of where each item is and how much it is worth.
Stuart Miller, CEO and co-founder of ByBox, said: "We develop all of our technology in-house and are incredibly proud that we can continue helping businesses to improve the efficiency of their supply chains as a result. We find that many businesses report unnecessary stock loss or reduced profits because of limited visibility in their supply chains; Thinventory™ Mobile represents the next stage of revolution in logistics, putting visibility and control firmly in the hands of businesses."
Supply Chain Digital's June issue is now live. 
Follow @SupplyChainD and @MrNLon on Twitter.