BSI: COVID-19's link to Cargo Theft and Labour Exploitation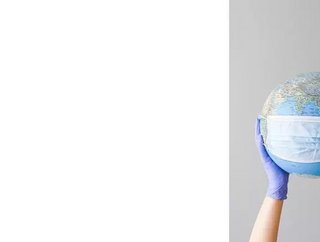 The British Standards Institution has found increases in cargo theft, child labour, and smuggling activities globally during the COVID-19 pandemic...
COVID-19 has sent shocks across global supply chain networks this year, and, as the world braces itself for a second wave that could be far more damaging than the first, it's clear that the disruption will be here to stay. New data from the British Standards Institution (BSI) shows that the impacts of the pandemic and subsequent lockdowns have led to an increase in cargo theft, child labour, and smuggling activities across the globe. 
BSI recently announced the findings of its latest quarterly report, which revealed the outlook for the top global supply chain security, business continuity, food safety, fraud, and corporate social responsibility threats and trends. Within its pages, the report carries a stark warning: industry-leaders must be more vigilant with the activities that take place across their national and international supply chains. 
The British Standards Institution's Supply Chain Risk Exposure Evaluation Network (SCREEN) found that, while COVID-19-related matters remain the chief concern of leaders across the globe, it has made significant disruptions and created risks in other sectors ─ and, naturally, they're affecting supply chains.
When BSI published its annual Supply Chain Risk Insights report at the beginning of March 2020, the global business impact of COVID-19 was still in its initial stage. At the time, BSI's analysts predicted that the outbreak would lead to more complex and varied responses by individual governments and businesses. They were right, and unfortunately, it has wreaked havoc on supply chain continuity. 
The Result of SCREEN Insights
Illegal drug smuggling and cargo theft of pharmaceuticals and medical supplies have risen exponentially all over the globe.
Cases of warehouse and facility theft are on the rise globally ─ but it is particularly heightened across the European continent, as we head towards peak shipping season. 
There has been a huge increase in human smuggling and stowaway incidents as economic refugees flee to the wealthier nations around the world for the sake of refuge and work.  
There's an ongoing war between government regulators and the supply chain with an influx of fraudulent behaviour around the food industry; this is a result of the global movement restrictions that have been put in place since the start of the pandemic. 
"As expected, COVID-19's continued impact to the global supply chain remains significant," said , Global Intelligence Program Manager at BSI. "Unfortunately, we are seeing its most significant impact on vulnerable populations, including migrant workers and children. For example, through the data collected by our SCREEN intelligence tool, we've found that COVID-19's negative impact on global economies has led to exploitation of vulnerable migrants who may be stranded in detention centres due to mobility restrictions and increased use of child labour due to lockdowns and school closures."