Bringing balance to the supplier relationship: what the private sector can learn from Carillion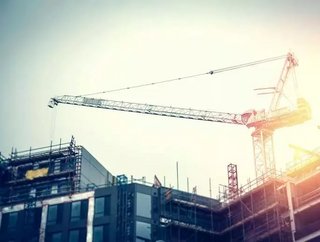 By Alex Saric, smart procurement expert, Ivalua The collapse of Carillion in early 2018 sent shockwaves through the UK outsourcing industry. Its demise...
By Alex Saric, smart procurement expert, Ivalua
The collapse of Carillion in early 2018 sent shockwaves through the UK outsourcing industry. Its demise resulted in job losses for its 19,000 UK employees and cost the taxpayer an estimated £148m. Payment delays, risky contracts and unprofitable outcomes have all been touted as reasons behind the collapse of the construction giant, leading to the loss of contracts across the public and private sector. Yet business factors were also at fault, such as the need to cut costs which put margins at risk.
So, what are the lessons to be learnt in the aftermath of Carillion? Everything from supplier management to cost pressures seemed to contribute, creating a perfect storm. Therefore, it's important that organisations strike a fair balance between cost savings and other objectives to ensure a crisis of this magnitude can never take place again. But with a multitude of suppliers and contractors, this process can be difficult for organisations to manage.
A lesson from history
The aftershock of Carillion is still reverberating through the business world. In the first half of this year, SME sub-contractors were hit by a 20% spike in insolvencies following the collapse, whilst hundreds of projects have been disrupted as infrastructure developments struggle to find replacement suppliers to finish outstanding work.
The failure highlights the risks of a cost-dominated approach to procurement, as well as the risks of relying on just a handful of strategic suppliers. Freedom of Information data obtained by Ivalua found that English councils were concentrating spend on a handful of suppliers, with an average of £52.5 million spent on the top five suppliers in the last 12 months. This equated to 55% of total spend, putting operations at risk should one of these supplier's collapse. 
Being reliant on a handful of suppliers can be dangerous and organisations, whether in the public or private sector, must adopt a balanced approach where multiple suppliers are used. Worryingly, the same data showed consolidation rather than diversification, with the average number of suppliers dropping by 12% since 2015. Despite calls for diversity this decline is set to continue.
Whilst a level of supplier consolidation makes sense, a dangerous dependence on a handful of strategic suppliers will increase the risk of being left in limbo, struggling to backfill contracts and onboard new suppliers if one collapses.
The supplier juggling act
Organisations need to move away from a cost focused approach that puts these strategic suppliers at financial risk. However, part of the problem is that organisations typically don't have the all-encompassing view of suppliers that allow them to have constructive conversations on cost or assess the risk of failure to supply goods.
Without a holistic view of suppliers, it can be incredibly difficult to collaborate with suppliers to find solutions to problems. It becomes impossible to assess risk factors, whether those are problems with supplier finances or unethical practises, or work together to mitigate against geopolitical, regulatory and environmental risks.
This lack of visibility also creates a problem for organisations when it comes to negotiating and discussing costs. Often, this exercise is one driven by the buyer, who will have a price point in mind that they want the supplier to meet. However, this typically results in suppliers cutting costs and slashing margins, putting them at risk of financial upheaval. Instead, this process needs to be more rounded, discussing all aspects of the relationship to find sustainable cost savings.
Taking a smarter approach
Without a holistic view of suppliers, none of this is currently possible. But smart procurement technology can play a vital role in helping organisations to avoid future problems deriving from supplier failure. Adopting smart procurement gives organisations that much needed 360-degree visibility into suppliers. Organisations then have the ability to regularly assess and monitor supplier performance and health, flagging areas where alternative sources of supply may be needed.
Structured performance processes mean organisations can analyse suppliers on more than just cost. As well as asking suppliers to break down their selling price into the various components, organisations can also source information on performance issues like service quality, supplier risk information like financial health and sustainable development, details on the supplier relationship and the ability to innovate.
Smart procurement technology also supports a scalable approach to supplier collaboration. Project teams can then collaborate on Brexit contingency plans, forecast planning, new product introductions, Bills of Materials and any other initiatives where collaboration is key to unlocking value. This helps to create more sustainable cost savings, rather than pressuring suppliers to cut the price. It empowers the purchaser to become a partner manager, rather than a price negotiator.
Taking a holistic approach to supplier management beyond cost reduction decreases the chances that organisations will be hit by a Carillion-sized crisis. Moreover, it can connect organisations to a vast ecosystem of suppliers, buyers and third-party partners – allowing them to collaborate without incurring any supplier fees and quickly onboard an alternative supply should another fail.
Procurement helps to ensure balance
Organisations must strike a fair balance between cost savings and other objectives to ensure a crisis of this magnitude can never take place again. Taking a measured approach to supplier management will help enterprises to focus on diversity and innovation, which will encourage sustainable cost savings driven by the supplier rather than the buyer. Utilising smart procurement technology will better equip organisations to ensure they have a diverse supplier base, helping to make sure they don't fall into the same trap the public sector did with Carillion.