BPO Market Growth: Part Two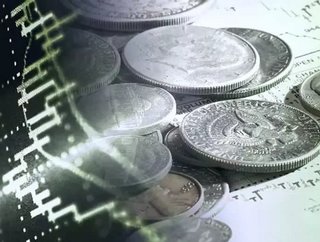 If you havent already, check our slideshow on our home page for Part One of our BPO Market Growth story! The U.S. represents the largest finance and ac...
If you haven't already, check our slideshow on our home page for Part One of our BPO Market Growth story!
The U.S. represents the largest finance and accounting BPO market worldwide. On the other hand, demand for finance & accounting outsourcing services is increasing in countries such as China, Latin America and Central Europe that require multi-lingual capabilities and higher-touch processes.
Customer Services segment continues to grow at a steady pace driven by the rising interest in outsourcing, particularly in view of the current economic conditions. BPO services offered include round-the-clock support services through e-mail, chat and voice.
With organizations across all verticals dealing with volatile economic environment, increased regulations, Web 2.0 environment, and content digitization, there exists a need for strategies that would enable companies to actively deal with the emerging challenges. This is particularly pertinent to companies from the BFSI, retail, government, and healthcare and life sciences sectors, which would in turn drive the demand for outsourcing services in the near-to-mid-term future.
Banking, Insurance & Finance Services represents the largest end-use segment in the global BPO market. In the post recession scenario, the banking industry is expected to witness massive changes due to increased regulations. As a result, the trend towards outsourcing of processes such as cash management, custody, and treasury is expected to gain strength.
SEE OTHER TOP OUTSOURCING STORIES IN THE SUPPLY CHAIN DIGITAL CONTENT NETWORK
Capgemini Q&A on IT Outsourcing
Philippine outsourcing market on fast track to growth
October's issue of Supply Chain Digital has gone live!
The need for outsourcing is also expected to rise in view of the integration of social and mobile technologies that are disrupting conventional branch banking operations. In the retail, media and manufacturing sectors, BPO opportunities are expected to grow due to the relatively lesser use of outsourcing in these industries. The convergence of ITO/BPO, cloud and Software-as-a-Service (SaaS) models, and the growing ability of Tier-1 providers to offer BPO services are likely to drive outsourcing trend in these sectors.
Major players profiled in the report include Accenture Plc, ACS, A Xerox Company, Aon Hewitt, Ceridian Corporation, Computer Sciences Corporation, Dell Services, HP Enterprise Services, Intelenet Global Services Pvt. Ltd., Intelligroup Inc., Keane Inc., NorthgateArinso, SFN Group Inc., Tata Consultancy Services Limited, TriNet Group Inc., and Unisys Corporation.
The research report titled "Business Process Outsourcing (BPO): A Global Strategic Business Report" announced by Global Industry Analysts Inc., provides a strategic review of the industry, key market trends, recent product launches, strategic corporate initiatives, and profiles of key market participants.
The report provides annual sales estimates and projections by the following geographic markets - US, Canada, Europe, Asia-Pacific, and Rest of World. Horizontal segments analyzed include Finance & Accounting, Customer Services, and Others. End-use segments analyzed include Manufacturing, Telecommunications & Technology, Banking, Insurance & Finance Services, Retail, and others.
Click here to download Supply Chain Digital's iPad app!
Edited by Kevin Scarpati