Blue Yonder expands supply chain relationship with HEINEKEN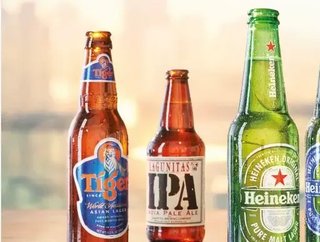 Blue Yonder expands its partnership with HEINEKEN to digitally manage volatile demand changes powered by machine learning...
With rapid and fluctuating demands occurring across industries as a result of COVID-19, more accurate forecasting capabilities are needed to stay ahead, this is true for the food and beverage industry. 
As a result has expanded its demand planning capabilities with the help of . In expanding their partnership HEINEKEN will implement Blue Yonder's machine learning, to keep up with rapidly changing consumer demand patterns.
Committed to innovation and long-term brand investment
In its commitment to innovation and long-term investment, HEINEKEN aims to expand its digital capabilities to allow for more accurate, integrated and automated forecasting.
To achieve this Blue Yonder will provide its solutions to improve forecasting accuracy, always on planning capabilities and new user experience. The new demand signal will feed into Blue Yonder's Luminate Platform, which is powered by a fast optimisation engine for greater supply chain performance. 
"At HEINEKEN, we have embarked on an ambitious journey to become the best connected brewer, going from fragmented to seamless digital interaction across the whole value chain. The introduction of Machine Learning as part of building an integrated cross-functional planning capability across our business is a critical component of this journey. The solution will assist us in continued growth and meet the changing demands of our customers and consumers," said Marc Bekkers, director of Global Supply Chain Planning, HEINEKEN.
In the next few years, HEINEKEN will deploy the new demand planning solutions in five of its largest operating companies around the world.
How HEINEKEN is already partnering with Blue Yonder
Being a long term customer of Blue Yonder, HEINEKEN is harnessing its end-to-end supply chain planning solutions to optimise and orchestrate decisions across its sales, supply chain, operations and finance.
"HEINEKEN has been a longtime Blue Yonder customer, so we are looking forward to expanding their supply chain footprint by helping them develop highly accurate forecasts with our AI- and ML-driven demand planning solution. This capability paired with Microsoft Azure will help HEINEKEN continue to meet consumer demand while solidifying its position as a leading global beverage producer," added Johan Reventberg, president, EMEA, at Blue Yonder.
For more information on procurement, supply chain and logistics topics - please take a look at the latest edition of .