Birst technology enables digital supply chain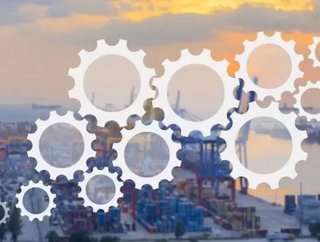 Birst, a global leader in Cloud BI and Analytics for the Enterprise, has unveiled the collaboration and real-time capabilities of its Networked BI &amp...
Birst, a global leader in Cloud BI and Analytics for the Enterprise, has unveiled the collaboration and real-time capabilities of its Networked BI & Analytics platform, which enables customers to create a digital supply chain.
 
With visibility and analytics up and down the supply chain, enterprises have achieved 99 percent on-time fulfilment while improving inventory turns. They also have maximised profits with reduced costs and improved planning.
Birst Networked BI supports collaboration – with internal business processes, as well as external customers and suppliers – on transparently governed data. Real-time visibility lets decision makers proactively adjust to changes in supply and demand. Transparent governance means the impact of their decisions updates consistently across the ecosystem.
Extranet and external data blending capabilities enable individual users from customers, suppliers, and employees to bring their own data into the network without polluting the centrally controlled plan. All parties can share forecasts, anticipate changes, and plan for scenarios.
"A digital supply chain is the modern evolution away from siloed decision-making to synchronisation across the ecosystem," said Fred Tiso, VP of Worldwide Operations, Citrix. "With Birst, we've achieved our vision of a digital supply chain and have experienced a five-fold increase in inventory turns and hit 99 percent on-time delivery. We can bring together data from more than 300 sources to make faster decisions about supply, demand and delivery and run a virtual manufacturing operation that works with 120 suppliers and 130,000 customers."
In today's highly competitive market, on-time and rapid delivery is a requirement for keeping existing customers and growing market share. Operational effectiveness is the key to managing lead times at a low cost. In fact, according to SCM World, 64 percent of supply chain executives consider big data analytics a disruptive technology that will set the foundation for long-term change.
However, to establish this foundation, they need a BI platform that can perform multi-source analysis across varying data sources, automate difficult aspects of BI and deliver insights that are accessible to everyday business users.
"In industries such as manufacturing, the way to win is mastering the supply chain, and Networked BI & Analytics helps companies to do just that," said Brad Peters, Chief Product Officer, Birst.
 
"With a multi-tenant cloud architecture, leading companies, such as Citrix, can get full, end-to-end insight into their supply chains to optimise operations, while giving end-users self-service. This creates an agile supply chain."
Birst automatically aggregates data from multiple sources, and refines and models it, so all the information can be seen in one place, no matter how complex the supply chain. With these insights, operations managers have visibility from raw material and sales forecasts, to logistics tracking and delivery, so they can adjust supply and shorten lead times without maintaining inventory buffer. Birst's Networked BI & Analytics platform creates an interwoven fabric of data, eliminating silos across purchasing and planning, to production and fulfilment.
Birst's Extranet capabilities —which received the highest score for the Extranet Deployment use case in the 2016 Gartner Critical Capabilities for Business Intelligence and Analytics Platforms report – enable integration with external suppliers and customers for enhanced collaboration, so that manufacturers can fine tune their forecasts in alignment with constituents, while protecting access to secured data.
Supply Chain Digital's July issue is now live. 
Follow @SupplyChainD and @MrNLon on Twitter.