The big questions for the future of supply chain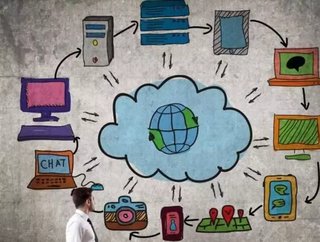 There is one week left on the Future of Supply Chain survey from SCM World, which invites supply chain professionals to share their views on the issues...
There is one week left on the Future of Supply Chain survey from SCM World, which invites supply chain professionals to share their views on the issues which will shape the future of the industry.
Kevin O'Mara, Chief Content Officer, examines the big questions ahead of the report being published in November this year.
What technology disruptors deserve immediate attention?
In 2015, the big topics of Big Data Analytics (77 percent), Digital Supply Chain (71 percent), Internet of Things (64 percent) Cloud Computing (56 percent) Advanced Robotics (38 percent) and Machine learning (36 percent) represent the "disruptive and important technologies with respect to supply chain strategy.
But the biggest changes when compared to 2014 are 3D printing (31 percent), Drones/self-guided vehicles (17 percent) and Uberisation (16 percent) have entered the conversation surrounding disruptive technologies and supply chain strategy.
Where are the jobs going?
The survey collects data on countries' prospects for supply chain investment, capacity additions, and of course – job creation.
The United States leads the way in job creation, with supply chain positions being added at twice the rate as they were being removed. Compare that with the UK, where more jobs were planned to be removed than they were to be created.  Mexico, Vietnam and India are the surprising supply chain job creators – with a near 10:1 ratio in adding new jobs.
Looking across the countries included in the survey, there are still a large number of countries planning reductions across supply chains.
What are the biggest risks facing supply chain leaders?
Risks can change every day, week, month and year. Supplier failure has been a big risk across supply chain, but more recently commodity price risks are more commonplace with an increase fear of geopolitical incidents.
Over the next three years' the major supply chain risks include commodity price volatility (59 percent), Safety/quality issues (46 percent), legal/regulatory issues (46 percent) and a supply shortage of materials/components (40 percent).
What role does social media play in supply chain strategy going forwards?
Social media is here to stay. It is well and truly a part of our everyday lives. The Supply Chain survey has been looking at how social media impacts supply chain strategy results are showing that social media is becoming more and more an important factor. 
The survey asked supply chain leaders if they feel social media influences supply chains today, or is more of a future matter.
For sources of real time customer feedback, more people (56 percent) feel it is an impact for the future strategy planning as opposed to the strategy planning of today.
This is a common theme across the survey. 45 percent feel it will inform product enhancement/innovation proprieties, 46 percent think it will improve demand sensing and forecasting and 42 percent think it will offer an improved communication with trading partners – but importantly, in the future.
What skill mix defines a great supply chain professional in 2020?
In the previous surveys, soft skills like communication, influence and change management have been identified as essential skills for supply chain professionals. In the most recent survey of 2015, 90 percent of respondents agree and feel communication and influence is an essential skill as a supply chain professional.
Tied with communication and influence, 91 percent of professionals believe a foundational knowledge of core supply chain functions (plan, source, make deliver) is an "essential" skill. Business strategy (87 percent) and change management (84 percent) are still essential skills.
Technology enablement, while still considered an essential by (58 percent) there is still a large portion of respondents who don't see it as essential, with (48 percent) considering it as "nice to have".
That being said, analytics is well and truly "essential", with 71 percent of respondents identifying it as a key part of a supply chain professional's profile.
What are supply chain leaders doing about sustainability?
The supply chain survey has been analysing attitudes towards sustainability since 2011 and has seen a rise in waste reduction, turns towards renewable energy, water stewardship and green products.
The survey also looks at the reasons behind investment, is it because it's the right thing to do and has financial payback? Is it because it's purely the right thing regardless of payback?
Looking at the respondents, a large majority of company approaches to sustainable initiatives invest because it is the right thing to do and has financial payback. this includes waste reduction (65 percent) sustainable water management (43 percent) and renewable energy (41 percent).
While most of the respondents invest for both the financial return, they are investing because they feel it is the right thing to do. For example, 44 percent of respondents invest in greener products because it's the right thing to do, regardless of the financial return. This applies for fair labour standards (49 percent), ethical sourcing (50 percent) and carbon offsets (37 percent).
Where are the next generation of leaders coming from?
The question for every business and every industry, who is going to be a key supplier of the future workforce? The top 10 universities for supply chain talent 2015 are:
Michigan University
Massachusettes Institute of Technology
Penn State University
Harvard Business School
Arizona State University
Cranfield School of Management
Stanford University
Georgia Institute of Technology
Cambridge University - INSEAD
University of Tennessee
Have your say in the Future of Supply Chain
Supply Chain Digital's November issue is now live. 
Follow @SupplyChainD on Twitter.
Supply Chain Digital is also on Facebook.