Benchmarking Supply Chain Digital Transformation
By By Paul Brunda, Benchmarking Practice Leader, Trianz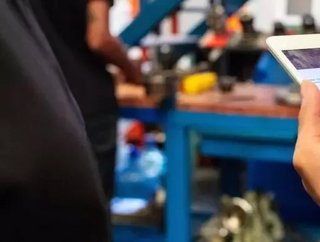 Evaluate your supply chain against competitors to guide your digital transformation...
The Benefits of Benchmarking
According to a leading research firm study, more than 50% of organisations have yet to build a roadmap for supply chain digital transformation. Furthermore, organisations who have developed a roadmap are three times more likely to succeed in digitalising their supply chain.
To plan a roadmap, benchmarking your existing supply chain will help significantly. This involves looking at both your and your competitors' technologies and strategies. It helps organisations assess their supply chain's current state and identify future pathways towards supply chain digital transformation success.
Amazon is an obvious example of how supply chain digital transformation can offer end-to-end digitalisation and reap immense rewards. The Fulfilled by Amazon (FBA) program, alongside Amazon Logistics, has enabled same-day delivery in all major and most minor cities across the US—with third-party logistics (3PL) companies set to play an increasing role in the US network in 2021 (. 
This is already the case in the UK, where they are referred to as Delivery Service Partners. Internal warehouse operations are largely automated, using robots to pick and load products onto conveyor belts, and with visual machine learning to read product labels and customer delivery addresses. 
Inventory management services (IMS) and transport management systems (TMS) are provided using their own IT infrastructure and the Amazon Aurora database, orchestrating check-in and -out processes across its network to enable just-in-time (JIT) delivery across the supply chain. 
While many enterprises cannot match the scale of Amazon, they can certainly learn from the company to catalyse their own supply chain digital transformation initiatives. Benchmarking is the right place to begin that journey.
How to Approach Benchmarking Supply Chain Digital Transformation
Access to competitor data is a rarity, but anonymised data (like that used in a survey) can offer similar insight levels. , a leading US-based digital transformation consulting firm, has collated more than 1.5 million anonymised data points from 5000+ companies across 20 industries for use in digital benchmarking. 
This led to creating the ™ or DEEM, which can be used to benchmark your supply chain operations against industry competitors as well as industry leaders (we call them Digital Champions). There are five levels of maturity, with an accurate representation of the number of competitors at each level and any technologies or strategies they may use.
By determining your place on the DEEM maturity arc, you can understand your strengths and weaknesses and create a roadmap to catalyse your supply chain digital transformation.
Digital Enterprise Evolution Model™ - Supply Chain Management
Copyright © 2021 Trianz
Supply Chain Benchmarking Areas
Digitally mature supply chain operations will leverage the following technologies and strategies:
BI Dashboards – Business intelligence (BI) dashboards offer centralised access to real-time holistic supply chain data. This increases visibility, with alerts and KPI monitoring to ensure your supply chain runs smoothly. Examples like Klipfolio allow you to track out-of-stock item percentages, current and historic units per transaction, cost of carriage, and inventory turnover. These metrics will help supply chain managers to monitor efficiency and avoid disruption.
BI is commonly used by Level 3 companies in the DEEM model (~20% of total respondents).
Prescriptive Analytics – Where traditional analytics offers insight, prescriptive analytics can offer suggestions that guide decision-making processes. This involves calculating thousands of potential approaches and predicted outcomes before presenting an optimal decision pathway to decision-makers. RiverLogic is one solution that enables organisations to run unlimited scenarios, showing predicted effects on areas in the supply chain to enable managers to make the right decision.
This technology is commonly used by Level 4 companies in the DEEM model ( ~15% of total respondents).
RPA – Robotic Process Automation (RPA) is the peak of current technological capabilities in supply chain management. RPA requires vast amounts of data from your supply chain—including inventory, logistics, purchasing, and sales—where process mining can reveal and visualise underlying workflows. UiPath is one solution that uses flowcharts to visualise processes, with built-in failovers for multiple approaches to the same process for continuity purposes.
This technology is used by Level 5 companies in the DEEM model (~5% of total respondents).
offers the diagnostics and insights needed to improve the organisation and its agility across the supply chain operations.