Bain: creating resilience in supply chain post-COVID-19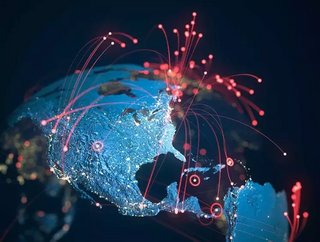 Supply Chain Digital examines Bain's article exploring how companies can recover to a winning position post-COVID...
The COVID-19 pandemic has had a profound effect on the supply chain industry and has been challenging for many companies in the industry. But, the recovery will be even more complex. However, there is good news for firms willing to take the right actions during this critical recovery phase, with the rewards being transformative and propelling them into the ranks of true performance leaders.
Its analysis of past recessions shows that recoveries are "moments of truth" critical inflection points that either position companies for a strong bounce-back and years of continued market share gains - or relegate them to a path of slow growth. 
Charting a course into an uncertain future is not easy, however, scenario planning equips companies with a high level of confidence that is prepared for whatever may come. This requires assessing potential developments and trends at the macro, industry and company levels. At the macro level and considering the state of the modern world, scenarios should account for several possibilities, variations in COVID-19 progression, government stimulus programs and lockdown measures, as well as potential effects on unemployment and consumer confidence. Modeling these macro indicators is complex, in part because the implication of these factors will be asynchronous and there will be a significant geographical difference in how the disease spreads.
Scenario planning revolves around looking ahead, however, strategy needs to do more than just inform the future - it must guide a company's immediate priorities and direction. In 2020, a today-forward approach involves a systematic review of the experiments that COVID-19 provoked and the lessons learned from them. In scrambling to meet customer needs, companies have understood how to streamline processes and decisions in order to get to the market faster and at a lower cost. In order to keep up with the demand and scale production, many companies were forced to focus on their highest performing SKUs, which caused the organisation to increase its manufacturing capacity, simplify distribution and still meet customer needs. COVID-19 has refocused companies on the "need to have" rather than just the "nice to have" of the past.
Sensing customer demand and transforming the commercial model to meet and stimulate it are just two of many actions needed to be built into recovery strategies. As companies restart and rescale their operations, they will encounter a number of risks and potential points of failure. 
Operations planning - it will be highly complex as pent-up demand evolving customer needs produce highly unreliable demand signals, a challenge made more difficult by customer's uneven restart schedules. Companies should proactively prioritise customers and SKUs, track finished goods inventory in real time and map it against forecasted and real orders to flex as needed in response to demand uncertainties. 
Vendor relationships - it can also be disrupted by uneven restart schedules, component or service availability issues and vendors' financial schedules, component or service availability issues, as well as vendors' financial pressures. These hurdles can be overcome through systems that provide increased visibility and traceability from origin to production line and by better understanding global category capacity, identifying single points of failure and developing expedited processes for qualifying substitutes and modifying specifications when necessary. 
Certain value chain risks - these will be internal, including a number of pandemic-related employee concerns that could limit the availability of personnel at the work sites. Efforts to increase flexibility across work groups, production lines and logistics configurations, combined with proactive capacity reallocations and worker training cna infuse a new level of resilience which is certain to be a lasting legacy from COVID-19.