Bain: CPG and Retail Companies' Supply Chain Modifications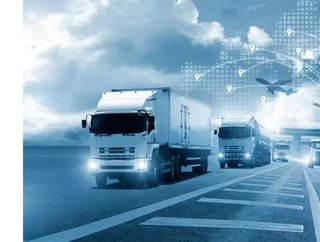 Bain & Company and Microsoft join forces to reveal exactly how retail and consumer goods supply chain networks are being transformed by COVID-19...
COVID-19 did a number on the global retail and consumer goods supply chains. You probably knew that already, though. The fact of the matter is, our global supply chain networks have been a little lacklustre in quality, these past few years, and the pandemic exposed several critical shortcomings and left a myriad of companies in a panic. When I say, "panic", I mean to say that companies, big and small, were scrambling to identify and invest in innovative solutions that would both save them in the short-term and ensure their survival in the long-term. Many failed; some succeeded. Whichever pile your business ended up on, senior executives and management figures must now put a new level of importance on supply chain strategy, going forward. 
Simply for the sake of understanding exactly how COVID-19 is transforming the retail and consumer goods networks, Bain & Company and Microsoft have teamed up once more to take a peek at supply-chain related struggles and investment plans and priorities at 70 leading companies in the sector. Fortunately for us, they've shared the details of the study with the world. The research, It's Time to Build Resilience into Retail and Consumer Goods Supply Chains, has revealed three absolutely crucial changes in supply chain management.
The Crucial Changes
First:
Interestingly, senior executives are now far more likely to make trade-offs between network cost, speed, and resilience, as they now view their supply chains not as a cost but as a strategic capability ─ on which, they can capitalise. Ninety percent of the respondents have ambitions to change their supply chains, end-to-end, whilst more than 40 percent intend to increase their investment in the sector with the primary goal being just like the rest of the world: increasing speed, agility, and resilience. 
"When COVID-19 paralyzed global supply chains, it also triggered a massive surge in online sales—a double shock that few retailers and consumer goods companies were prepared to handle," said Mikey Vu, a partner in Bain & Company's Retail practice and co-author of the report. "Our research revealed that companies with supply networks designed for maximum cost efficiency were unable to respond quickly to these sudden supply shocks and demand spikes. The prize of efficiency came at the cost of resilience."
In fact, as a result of that very finding, it turns out that the share of executives who rate efficiency as one of their top two supply chain goals has fallen by 13 percent, while agility rose by 24. You could say that COVID-19 really was a much-needed kick, given that the world is only going to grow increasingly volatile, and this pandemic isn't likely to be the last.
"We are seeing a significant shift in supply chain strategies as our customers adapt to meet the demands caused by COVID-19. While cost reduction and efficiency remain a critical priority, we are seeing supply chain agility rise to the top of the list for executives. This need for agility has prompted an overwhelming consideration for cloud-based architecture," said Shelley Bransten, CVP Consumer Goods & Retail Industries at Microsoft.
Second:
The study found the second key shift, which I happen to believe is one of the most important, is a new trend within retail and consumer good leaderships teams. Finally, the top-tier are including top supply chain managers into the corporate decision-making arena ─ they've recognised that they might not be best suited to the task, now that recent events have assaulted their supply chains. 
Not every company is following that trend, mind. "Of the companies surveyed, 47 percent expect their supply chain organizations to provide input to most or all major strategic decisions, such as merchandising, store operations and product strategy—an increase of 17 percentage points over the 12 months prior to COVID-19."
So, for the most part, it's official: The C-Suite now recognises the importance of supply chain data and insights in their business success; look out for a mass influx of innovative solutions in the supply chain data analytics market in the coming year. That'll be the new money-maker. 
Third:
Finally, Bain and Microsoft's research has highlighted three key investments that are in the limelight, right now. Each will assist in bolstering supply chain speed and agility.
Flexible Operations
The events of 2020 were pretty tough on the global supply chain networks, so to better weather the storm in the future, leading retailers and consumer goods companies are attempting to make their supply chains more flexible. In fact, many of them have already built partnerships with third-parties to hasten their fulfilment and delivery processes. "Bain and Microsoft found that 53 percent of retailers and consumer goods companies are planning to increase investments in flexible operations."
Omnichannel Fulfilment
The increased demand for ecommerce isn't exclusive to the COVID-19 pandemic, but it did peak during the lockdown. According to the study, nearly "60 percent of retailers and consumer goods companies now plan to increase their investment in multiple facilities that can respond to online orders."
Predictive Planning and Demand Forecasting
Transparency has been a topic in the supply chain industry for years, now. If a company wants to improve supply chain resilience, they need to have visibility from end-to-end of their operation. If they do, they'll be able to identify network constraints and bottlenecks and mitigate the risks ahead of their arrival. "The findings show 56 percent of companies in these two sectors plan to increase investments in predictive planning and demand forecasting."
There are many more factors that retail and customer goods companies must address to ensure their supply chain resiliency as we head into a new era of uncertainty and increased volatility. The three crucial factors in Bain & Company and Microsoft's study do, at least, show that the industry-leading organisations and trailblazers are leading the way and setting an example for the rest of the business market. Hopefully, with any luck, we'll have developed enough resilience to remain unscathed when faced with adversity in the future. 
Fancy reading the entire study? Head over the and take a look! 
SEE ALSO