Avetta: addressing the stigma of male mental health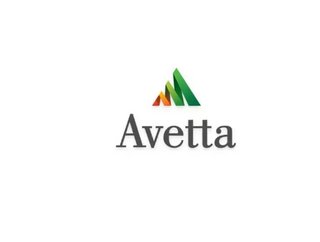 The World Health Organisation states one in four will be affected in their life by mental illness, while WHO estimates two-thirds will not seek medical...
The World Health Organisation states one in four will be affected in their life by mental illness, while WHO estimates two-thirds will not seek medical help.
Although it is easy to focus within construction or building sites on the visible health and safety risks, with these kinds of statistics, employers and managers can no longer ignore this trend, not only does poor mental health Affect people's personal life, but in terms of business success, mental health can reduce productivity, with a direct tie to loss of profit. 
"A US$1 investment in treatment for depression and anxiety leads to a return of US$4 in better health and ability to work," according to the World Economic Forum.
With this in mind Avetta highlights the importance of enacting a healthy workplace from the top with upper management, down through an organisation. Senior leaders have a duty to foster an environment that ensures workers feel comfortable to discuss mental health issues. In addition to a mental health program being delivered consistently to all stakeholders within an organisation.
For more information on how you can implement this approach within your organisation take a look at Avetta's webinar, which discusses:
Breaking the stigma of hiding mental health issues versus medical health issues

Implementing programs to discuss mental health

Making mental health discussions commonplace within the workplace and not something that is off-limits

Going beyond and taking the next steps to raise awareness of signs, symptoms, effects and impact of mental health issues
To find out eight ways in which organisations can combat mental health in the workplace, click here!
According to the Centres for Disease Control, currently construction sites in the United States have a suicide rate of 53 people per 100,000 which is four times higher than the general population, in addition to suicide being the biggest killer of men under 45 in the UK. 
Image source: Avetta 
It is believed that stress is the primary factor, with one in 10 males revealing they are 'significantly stressed' due to feeling considerable pressure to succeed in their roles. 
"We raise boys and men not to cry, not to show emotions. That is amplified further when you're working in a high-pressure sector which is incredibly competitive," commented Poppy Jaman, Chief Executive of the UK's City Mental Health Alliance8
Injuries also play a part in mental distress, In 2014, 45% of injured workers were more likely to be treated for depression than non-injured workers.
Read Avetta's blog on how construction worker suicide rate puts a focus on men's mental health.
The stigma of mental illness can be deadly for those in sectors traditionally dominated by men. To find out more about why male mental health is a critical issue around the world and the steps organisations need to take, download Avetta's whitepaper addressing these key issues.
In the white paper Avetta discusses:
How stereotypes play a role in the current mental health problems

Why it's important to be aware of mental health issues within an organisation

How employers can address male mental health
For more information about how your organisation can assess how companies within your direct supply chain manage mental health awareness, visit Avetta.
To download Avetta's webinar discussing the topic of best practices to address mental illness, click here!
For more information on procurement, supply chain and logistics topics - please take a look at the latest edition of Supply Chain Digital magazine.