ATA calls for a safe 4th of July following summit announcement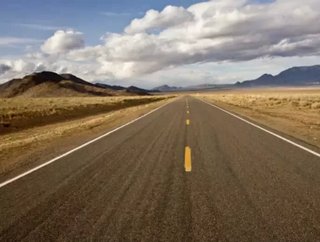 Follow @Staff_SCDeditor The American Trucking Association is urging the country to be safe on the roads this Independence Day just two days after annou...
The American Trucking Association is urging the country to be safe on the roads this Independence Day just two days after announcing it will host the first ATA Executive Summit on technological advances.
Trucking technology has come on leaps and bounds in recent years but the ATA feels that the industry isn't capitalising on it as well as it could be. The subsequent summit will explore this shortfall and come up with strategies to maximize the payback for fleets that make investments in technological advancements and data analysis.
The summit – under the banner of Technology-Driven Performance, Analytics and Answers – will be held in December at Las Colinas and will be presented by the American Transportation Research Institute and Transport Topics Publishing Group. It is a sequel to ATA's successful first executive summit late last year on the future role of natural gas as a motor fuel.
"Last year's summit focused on the future of natural gas in our industry was so well received, we believe the time is right to broaden that focus and explore other issues critical to trucking," said ATA President and CEO Bill Graves. "This event promises to provide senior-level industry leaders with the insight and information they need to position their companies for success in our rapidly evolving economy."
The three-day event will feature sessions on improving fleet efficiency, using analytics and communications to bolster the supply chain and the latest advancements in truck technology.
"Our industry is changing every day, and those that refuse to adapt and evolve will be left on the shoulder as industry leaders pass them by," said Phil Byrd, ATA first vice chairman and president of Bulldog Hiway Express, Charleston, S.C. "The ATA Executive Summit will provide attendees with the tools and knowledge they need to put themselves at the leading edge of these trends."
In the immediate future though, it's not so much technology as it is common sense that the ATA is hoping to impart on the industry as more than 40 million Americans prepare to take to the roads over the long Independence Day weekend.
The ATA has provided a list of tips for keeping safe over the period and, along with Supply Chain Digital, wishes everyone a happy Independence Day.
"The Fourth of July is a special holiday for many Americans – and in particular many truck drivers," said Ted Carlson of FedEx Freight. "By exercising a little caution and common sense, we can all do our part to ensure the holiday remains a festive and happy occasion for all Americans."