The Astronomical Rise of B2B Digital Marketplaces
By Jonathan Whiteside, Director at Dept Agency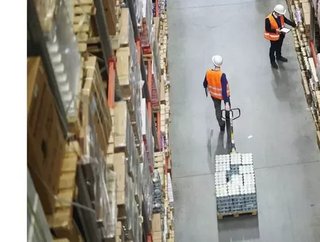 Jonathan Whiteside walks you through the emergence of B2B marketplace syndication and how it impacts supply chains and adds value to vendors...
The B2B buying journey follows a complex, nonlinear path and often involves a chain of decision-makers. Marketplaces have become a key avenue for buyers to research their options and connect with multiple brands and products at once. 
"Opening up the business to comparison is one of the biggest push backs from B2B sellers when it comes to marketplaces, but we're way past the era where a comparison is restricted," says Jonathan Whiteside, Principal Technology Consultant at Dept. "Even before marketplaces, your customers were accessing multiple supplier websites to create their own comparisons. By participating in the process, rather than resisting, you're making it easier for them. When it comes to customer experience, you have to give an inch to get their attention and prove value."
A customer previously unknown to your brand may now be discovering your products. "If a builder is looking for a home appliance, they're searching for options that match specific criteria; whether that's related to size or energy consumption, they're able to easily compare a Bosch product vs a Samsung vs models from a new manufacturer. Being considered alongside premium vendors adds credibility and gives your brand a chance to win new business. Use marketplaces as an inbound channel." 
How Wholesalers Embrace E-marketplaces 
Take advantage of marketplaces' strengths in fulfilment, standardised delivery, immediate visibility, and compliance can help maximise your overall sales and distribution strategy. The opportunities are fairly straightforward for manufacturers to optimise warehouse space: combine several low margin products into a high margin bundle and offload slow-moving inventory, surplus or overstock items, as well as discontinued product ranges. 
It's a lot more complicated for distributors since a lot of their value is tied to their ability to fulfil orders in a unique way that often involves their own delivery fleet. "If you're sending a big pipe for a water supply company, you know how to deliver that product in a special way, so keep that on your delivery system, but maybe let go of the nuts and bolts that fit into standard boxes. The brand awareness benefits and efficiencies of the marketplaces are worth it if you're sending standard items. Work with them sometimes, but preserve your value."
Opportunities for Marketplace Creation
The demand for niche B2B marketplace keeps growing, providing fertile grounds for sector-specific and tightly seller-focused marketplaces to rise."If you're already a leading manufacturer or distributor in a particular area such as bus parts or chemical components, launching a vertical-specific marketplace is a logical next step to reaffirm your market position, open up new revenue streams and attract serious buyers. Having a well-established company domain will boost the launch, while your industry knowledge will ensure satisfaction and longevity, simplifying the buyer journey and creating new sales opportunities for sellers tailored to the unique needs of their sector," Whiteside added. 
Vertical leaders who have established their own B2B marketplaces include , and in aviation and aerospace; Siemens in trains; Toyota Material Handling in forklifts; CheMondis for chemicals; in electronics; HP Enterprise for IT supplies; and Tetra Pak for food and beverage. 
Just Eat Launches a B2B Marketplace 
Following the merger between Just Eat and Takeaway.com in spring 2020, the company transformed into a global platform that operates in eleven countries, serving over fourteen million customers annually. to accelerate its digital transformation with the launch of a new B2B marketplace that caters to the needs of restaurateurs by leveraging the wealth of data the company has at its disposal.
"In addition to its customer-facing marketplace facilitating food delivery, the company also enables restaurant owners to purchase both food and non-food items from third-party sellers. Powered by , the Just Eat B2B marketplace provides regional insights into consumer demand to help local restaurants better tailor their menus based on local supply and demand."
B2B marketplaces are still very much in their infancy, and there are a lot of opportunities for advancement through tech innovation and customer activation. Whiteside predicts: "the evolution of B2B marketplaces will more be more focused, offering less commoditised, more unique goods or services sourced for a particular industry. These marketplaces will have more complex workflows and may be tougher to set up as opposed to traditional marketplaces due to their inherent complexity though, for this reason, they will also be more defensible."