ASOS and DPD to launch new 'early warning' delivery service'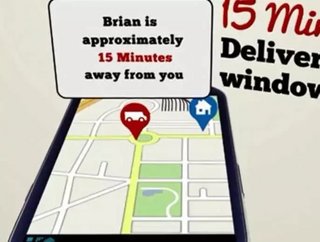 The UK's fastest growing parcel delivery company DPD is to launch a new 'early warning' email and text notification service with online f...
The UK's fastest growing parcel delivery company DPD is to launch a new 'early warning' email and text notification service with online fashion retailer ASOS.
The new service will mean ASOS customers receive a notification of their delivery theevening before- a full 12 hours earlier than previously - to give them more time to plan ahead and help ensure even more eagerly awaited parcels are received safely and promptly.
In addition, customers will now be able to access five 'in-flight' delivery options the evening before, including three new options;'Deliver to a Safe Place', Collect From Nearest Depot'and'Upgrade My Delivery.'These can be accessed via a smartphone, tablet or desktop at any point during the delivery if the customer can't be at home on the day to accept their parcel.
The move sees DPD and ASOS extend a partnership which saw the introduction of the groundbreakingFollow My Parcelservice in June 2013. The service, which has since been rolled out to all DPD customers, allows parcel recipients to watch the progress of their DPD driver on his round and see a real-time countdown to their own delivery and an accurate 15 minute delivery slot, so that they know exactly when to expect their parcel.
However, if the customer is not available to receive their parcel they will now be able to take advantage of five different 'in-flight' delivery options:
Change the delivery day
Customers can choose to reschedule their delivery for a specific day, up to five days in advance.
Deliver to neighbour
Customers can select a specific neighbour from a personalised dropdown menu. DPD will confirm by text or email when the parcel has been safely delivered to their specified neighbour.
Deliver to a safe place (NEW)
ASOS customers will be able to select from a range of dropdown options such as 'front porch' or 'shed' or relay specific instructions to the driver ahead of delivery. Once the delivery has been made, the driver will send confirmation to the customer via text or email along with a photograph to show where the parcel has been left.
Collect from nearest depot (NEW)
Customers can elect to pick up the parcel from their nearest depot. DPD will send confirmation as soon as the package is back at the depot for collection along with directions or customers can choose a specific day to pop into the depot up to five days in advance.
Upgrade my delivery (NEW)
For an additional fee, customers can upgrade their delivery, for example to a 'before 10am' service or arrange a Saturday morning delivery. For added convenience, payments can now be made via a smartphone or tablet using PayPal.
Matt Rogers, Director of Delivery Solutions for ASOS commented; "We're constantly looking for ways to fine-tune the customer experience and for us, making sure customers receive their goods promptly and safely is every bit as important as being able to find what they want on the site in the first place. We know a lot of customers can make arrangements the night before if they know exactly when a parcel is coming. Equally, things can change, so to be able to offer five different real-time delivery options right up until 15 minutes before the driver arrives at your door is a fantastic advantage too."
Dwain McDonald, DPD's CEO (pictured above) said; "Our work with ASOS is at the leading edge of home delivery logistics. We originally launchedFollow My Parcelin association with ASOS and the reaction from customers has been unbelievable. You just need to look on Twitter to see how many people are tracking their delivery drivers! Online fashion retailing is a fast moving business and our aim is to provide a home delivery service that exceeds people's expectations and helps turn shoppers into repeat purchasers and loyal customers."