The arrival of cybershoring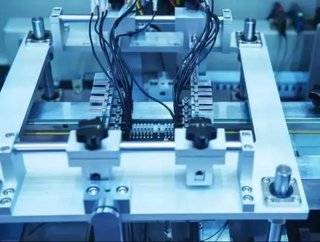 Neil Kinson, VP EMEA, Redwood Software, looks at how enterprise robotic process automation is driving a new era of 'Cybershoring Todays business...
Neil Kinson, VP EMEA, Redwood Software, looks at how enterprise robotic process automation is driving a new era of 'Cybershoring'

Today's business leaders can no longer afford to ignore the impact of digital transformation. Although the supply chain has historically remained 'behind the scenes', this process is now in the spotlight as one of the key areas that stands to benefit from smart robotics process automation and new efficiencies. 
Over 200 years ago, the Industrial Revolution transformed manufacturing from a labour-intensive process to a streamlined, automated assembly line – simply by applying robotics to otherwise manual tasks. This same principle applies to the changes that we are seeing in today's supply chains, to connect and automate every step of the journey, across a complex range of different systems.
Enterprise robotic process automation is the key to allowing businesses to plan, implement and control the efficient flow of money, people, resources and goods from end to end. These "robots" are not mechanical robots as we might think of them, but smart robots' that have the capability to reimagine, rather than replicate human activity to create speed and accuracy across critical business processes. This is not just a cost-saving tool, but a route to crucial consistency and quality and improved business process visibility, freeing up the team's attention to move away from a reactive mindset and focus on the bigger, more strategic picture.
Standardise, automate, improve
The supply chain has the potential to undergo a complete transformation. Redundant manual tasks, centred on manually gluing all the component pieces of a supply chain together can – and should – be left behind to ensure productive, seamless and coordinated operations.
When we ask supply chain executives about these repetitive tasks, the answer is generally, "it's rule based." Clearly, there is a degree of discretion required, to determine the control points where human intervention may be required for governance and control, or simply when a human is required for front facing customer-service related tasks. However, we consistently see opportunities for robotisation and process improvement in back office tasks.
We must move also away from the scenario whereby there is a dependency on one "power user". This can not only lead to 'locking in' some unusual processes, driven by that one individual. In fact, rather than a user centric view of processes organisations need to take a more holistic end-to-end process centric view. Otherwise organisation may miss out on the benefit of applying robotics across the interdependencies between people and systems across a supply chain process. Without this level of integration for example, how do you know that the guy in credit collections hasn't sat on information for three days, without kicking off the next step?
Robotic automation allows rules to be pre-defined, standardised, held to an SLA, and scaled across daily processes, allowing supply chain executives to handle a complex inventory of tasks, rapidly on-board new partners, and maintain an accurate catalogue of content and pricing for example. Although there is a tendency to use automation technology to augment and accelerate a manual process as performed by an individual, the real value lies in the opportunity to entirely reconfigure the process. This more strategic approach delivers increased information and intelligence across the process as a whole and brings the potential for continuous and organic improvement of the process.
Enter 'Cybershoring"
It goes without saying that finding the next low-cost offshoring destination before everyone else is an outdated way of working. Robotic Process Automation completely alters the business case dynamics of outsourcing. When looking at cost saving measures such as outsourcing, companies typically overestimate the cost savings and underestimate the negative impact on quality, consistency and competiveness.
Cybershoring takes away the need to make this compromise. In short, it takes the focus away from where the work is done, to focus on the how – from location to logistics. In addition to reducing labour costs, it offers an improved service delivery model, eliminating room for manual errors or fraudulent activity, and giving businesses complete control over their processes to ensure the highest degree of quality and accuracy. In a supply chain context, this could include exporting product availability and invoice data back to the supplier, while co-ordinating with in-house inventory control and outside suppliers.
This instantly eliminates many common outsourcing problems, such as the hidden 'black box' of activities and human communication issues. To remain competitive – and sustainable – outsourcers and shared service centres need to adjust their business model in line with this Industrial Revolution in the back office.
There is no hiding from the fact that global supply chains are becoming increasingly complex, bringing in ever more supporting applications and third party systems. Despite this, the push to "do more with less" will remain constant, as part of the ongoing quest to drive down costs and release capacity for high-value Full Time Employees to focus on higher-level tasks. To drive real change, there must be stronger links between Business Process Outsourcing providers and Shared Services Global Process Owners. Although we are currently seeing increasing automation in each camp, bringing greater efficiencies, this is often diluted in the nebulous world of SLAs. With each end optimised, we must turn to focus on the exchange between the two.
Smart robotics is here to stay. The supply chain winners will be those that refuse to be constrained by what has always been done, and can see the potential that this intelligent process re-imagination can bring. 
Supply Chain Digital's June issue is now live. 
Follow @SupplyChainD and @MrNLon on Twitter.