Arcadia Group tops European omnichannel fashion survey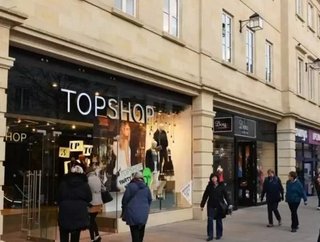 Follow @SamJermy and @SupplyChainD on Twitter. The Arcadia groups TopShop, Wallis and Miss Selfridge brands took the top three spots in management co...
Follow @SamJermy and @SupplyChainD on Twitter.
The Arcadia group's TopShop, Wallis and Miss Selfridge brands took the top three spots in management consultancy Kurt Salmon's European omnichannel fashion survey; a coup for TopShop, which took pole position in last year's survey (which only covered the UK).
In this expanded survey, more than 100 fashion businesses in the UK, France and Germany were scored on their performance in four dimensions; online, mobile, social and cross-channel. As with last year's results, no one company excelled in all areas.
The UK had two top performers: Jack Wills (online) and Selfridges (social), while France led with way with Marc O'Polo (mobile) and Etam (cross channel).
Sarah Davis, Head of Kurt Salmon's UK digital practice, said: "Cross-channel execution is still presenting the greatest challenge in all markets. Retailers are not sufficiently integrating their bricks-and-mortar assets into the omnichannel shopping journey.
"This is increasingly leaving consumers struggling to get hold of the products and shopping experiences they want, resulting in lost sales. Shoppers are having a more meaningful interaction with the brand online than with retailers' own staff, putting the store channel at risk for the future."
Consistency between e-commerce and in-store displays, imagery, promotions and services is proving the hardest to achieve. Only five of the UK retailers successfully communicated the order, delivery and collections services they offered within their stores and only 13 equipped their sales staff with the tools needed to provide a personalised, seamless omnichannel customer engagement.
While the UK has the most mature omnichannel presence - mainly driven by online and mobile activity - it still lags behind France and Germany when it comes to online visibility of store stock. Less than 30 percent of UK businesses are able to provide stock-checking functionality from their e-commerce sites.
Davis added: "Shoppers want near instant gratification. Retailers could achieve this if they provided a single view of their stock and were able to advise a customer about whether it's worth venturing in store to try and buy a garment."
Another area where the UK underperforms is with the delivery of omnichannel loyalty programs. Just over a third of the retailers surveyed were able to support the same loyalty scheme across multiple channels.
"Consumers want to be recognised and rewarded regardless of the purchasing channel.  As the choices of who they shop with proliferate and pure-players up their game in terms of fulfillment, traditional brick-and-mortar retailers and wholesale brands need to think hard about how to incentivise their customers to spend more across the range of channels made available to them." concluded Davis.
Kurt Salmon is the leading global management consulting firm specialising in the retail and consumer products industries. Kurt Salmon leverages its unparalleled industry expertise to help business leaders make strategic, operational and technology decisions that achieve tangible and meaningful results. 
Kurt Salmon is a company of Management Consulting Group (MMC - London Stock Exchange).For more information, please visit KurtSalmon.com or follow on Twitter @KurtSalmonUK