Amazon Prime Day 2020 posts biggest ever sales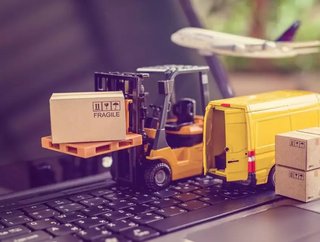 Having completed its Prime Day earlier this week, Amazon aims to invest US$18bn to help small and medium-sized businesses succeed in its store...
Amazon Prime Day this year was spread across two days and was in 19 countries such as the US, UK, UAE, Turkey, Spain, Singapore and more.
This year's Prime Day delivered the two biggest days ever for third-party sellers, of which almost all were small and medium-sized businesses. Sellers saw record-breaking sales and this rose to over US$3.5bn in total across 19 countries. In addition, Prime members worldwide saved more than US$1.4bn during the epic deals event and secured deep discounts to kick-start their holiday shopping.
"We are thrilled that Prime Day was a record-breaking event for small and medium businesses worldwide, with sales surpassing $3.5bn —an increase of nearly 60% from last year," commented Jeff Wilke, CEO Worldwide Consumer, Amazon. "We're also proud that Prime members saved more than $1.4 billion, and we look forward to providing more opportunities for our selling partners to grow and customers to save throughout the holiday season. I'm incredibly thankful to our employees and partners around the world who helped make Prime Day possible, especially the dedicated front-line teams in our fulfillment centers and delivery operations."
Independent third-party sellers, the majority of which are small and medium-sized businesses reached over US$3.5bn in sales on Prime Day which is an increase of almost 60% over Prime Day 2019 and grew even more than Amazon's retail business. Top-selling categories for third-party sellers include bedding, wireless accessories, nutrition and wellness, arts, crafts and sewing and health care. Tens of millions of customers supported small businesses during the two-week lead-up to Prime Day, which generated over $900mn in sales for small businesses included in the Spend $10, Get $10 promotion.