Amazon places further responsibility on third-party sellers who violate safety standards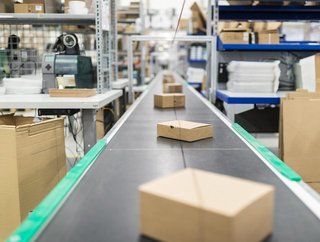 CNBC has recently revealed that Amazon is to start penalising sellers who go against its safety standards when sending shipments to its warehouses. Forming part of its productivity and efficiency drive, the penalties will seek to enforce regulations around packages containing hazardous substances, such as aerosols or electrical products.
With the number of violations steadily increasing, according to CNBC's FOIA request, it is a clear indicator that Amazon is set to take consumer safety seriously, as well as further its ambitions to enable its warehouse operations to become increasingly efficient.
In 2009, Amazon dealt with two incident reports, in comparison to 2016, where figures soared past 40 cases. The move will place further responsibility on third-party sellers, ensure consumer safety and transparency, and guarantee trust with all involved parties.
See also
The fee will be an additional concern for third-party sellers, who can be charged for 'unplanned services,' such as missing barcodes or vital warning labels, undeclared items, boxes which are oversized, too heavy, in an unsuitable condition and more.
However, more often that not, third-party sellers are unaware of the federal regulations in place, which have been established to protect both consumers, Amazon employees and further parties involved in the process, creating further challenges for Amazon to remain fully compliant with outstanding policies.
Nonetheless, the news has been positively received online, with many praising Amazon's commitment to the safety of its workers, and will provide a multitude of advantages to consumers.