Alstom to supply trains to VMS in €150 million deal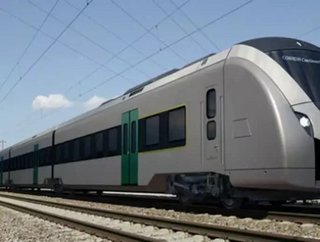 Follow @TomWadlow13 Follow @BizReviewEurope Alstom has been awarded a €150 million contract to supply 29 Coradia Continental electrical trains to...
Alstom has been awarded a €150 million contract to supply 29 Coradia Continental electrical trains to Verkehrsverbund Mittelsachsen GmbH (VMS) in Central Saxony, Germany and a servicing contract over a period of 16 years.
The first contract also includes purchase options for up to 23 additional trains. The trains are scheduled to enter commercial service in June 2016 on the Mittelsachsen II electricity network, from Elsterwerda and from Dresden through Chemnitz and Zwickau to Hof.
Andreas Knitter, Senior Vice-President Europe of Alstom Transport, said: "We are pleased that VMS has chosen our modern solutions which include the Rolling Stock and the servicing. These contracts constitute a new economic model for the customer as it guarantees the quality and reliability of service."
Dr. Harald Neuhaus, managing director of VMS GmbH, said: "Within the award process, we saw Alstom as a very reliable partner. We are convinced that we found a supplier which will deliver and maintain modern multiple units for our passengers."
Alstom's regional train Coradia Continental is able to circulate at a commercial speed of 160 km/h. It offers excellent acceleration characteristics, reducing travel time.
The three-car and five-car trainset versions will be able to carry up to 320 and 520 passengers respectively with a special emphasis being placed on customer comfort.
Multi-purpose areas provide space for wheelchairs, bicycles and strollers. The traction equipment is located on the roof, allowing spacious interior design including a large corridor for easier movement within the train.
Coradia Continental is equipped with a low floor, and handrails, that facilitate the access on board and circulation of passengers. The trains are equipped in accordance with the latest European crash standards, thereby providing a high degree of safety for the train drivers and passengers.
The 29 trains will be manufactured at Alstom's site in Salzgitter. Alstom employees will perform their maintenance until the end of 2032 in the workshop near Chemnitz.
Up-to-date information regarding the maintenance of the trains will be provided to all project members via a central information platform. The servicing contract also includes the maintenance planning the supply of spare parts as well as the main inspections.
Coradia Continental belongs to Alstom's Coradia range of modular trains. More than 3,000 Alstom regional trains have been sold and 1,200 Coradia trains are currently circulating in Denmark, France, Germany, Italy, Luxembourg, the Netherlands, Portugal, Spain and Sweden.