Alstom to supply Romania with signalling equipment as part of EUR100 million contract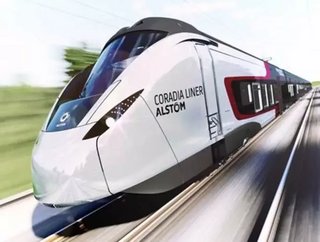 Follow @SamJermy and @SupplyChainD on Twitter.Alstom, leader of a consortium composed of Alcatel Lucent Romania and Pas 97 Impex, will supply the Romani...
Follow @SamJermy and @SupplyChainD on Twitter.
Alstom, leader of a consortium composed of Alcatel Lucent Romania and Pas 97 Impex, will supply the Romania national railway company (CFR SA) with Atlas 200, its European Rail Traffic Management System (ERTMS) Level 2 solution for the Sighișoara-Coșlariu-Simeria high-speed railway segment. Alstom's share in the contract is worth around €100 million.
This represents the beginning of an extensive modernisation and signalling works on the 170 kilometre railway segment to be finalised in 40 months. The new signalling system will upgrade the commercial transportation speed from 120 km/h to 160 km/h.
In order to test and measure the performances of the supplied systems, Alstom will provide to CFR one regional train, a Coradia Polyvalent dual-mode (electric and diesel), fully equipped with testing capabilities. 
Gabriel Stanciu, Managing Director of Alstom Transport in Romania, said: "We have carefully decided on the best solutions for this particular rail segment. This deal will greatly contribute to fast and safe rail transport in the region.
"The passengers will not only appreciate the increased speed and the enhanced comfort on the upgraded section, but also the design and the capabilities of the test train, showing what could be the solution for future passenger transportation needs in the country"
Alstom is the world leader in ERTMS technology with contracts awarded in 23 countries covering 12,500 km and more than 4,600 trains, and has equipped seven of the world's twelve high speed lines which use this technology. It is the second project with Atlas 200 in Romania.
Alstom was also the first company to equip a very-high-speed line with the technology from Rome to Napoli in Italy, as well as a cross-border high-speed line from Liège in Belgium to the German border, the line with the densest traffic (Mattstetten–Rothrist in Switzerland) and a line dedicated solely to freight transport on the Betuwe line in the Netherlands.
Coradia Polyvalent is a concentration of the technology created during over 30 years of experience. It is the only generation of trains to have a low floor throughout and to integrate bi-modal drive systems to give passengers a whole new experience of travelling on regional trains.
The Coradia Polyvalent bi-modal power supply system reduces the train's environmental impact, aligning its operating mode to existing infrastructure on both electrified and non-electrified lines. Moreover, its architecture allows easy maintenance. 
The company's major ongoing projects in Romania are the 25 year maintenance services provided to Metrorex, as well as several modernisation and rehabilitation projects for SNCFR.
For more information, please visit: http://www.alstom.com/press-centre/2014/11/alstom-to-supply-romania-with-atlas-200-its-ertms-level-2-solution/