Align strategy with merchandise lifecycle plans to succeed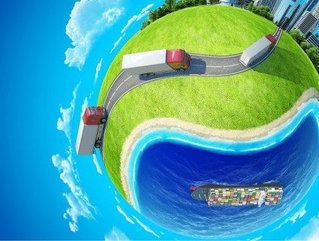 Any attempt to apply 'lean' thinking to a manufacturer or retailer's supply chain must have merchandise life cycle plans in alignme...
Any attempt to apply 'lean' thinking to a manufacturer or retailer's supply chain must have merchandise life cycle plans in alignment with supply chain strategy to succeed, according to the Vice President of Strategic Services at software company JDA.
Steve Davis of the American software and consulting company JDA, which specialises in supply chain management, likes to make sure that companies he deals with apply the lean process to the merchandising planning process, all the way from the very beginning. 
Lean, the production practice that considers the expenditure of resources on anything other than the creation of value for end customers as wasteful, has been taken up by companies across the globe since it was developed out of the Toyota Production System of the mid-20th Century and began preserving value with less work.
But for Davis, if a company does not have a merchandising planning process and product lifecycle plans in alignment with its particular supply chain model, all it will end up with is a more agile supply chain that will only serve to back merchandise into stores.
Davis said: "A good example is the Zara high street retail brand model of 'fast fashion', an eight-week supply chain, that sort of thing.
"If they don't have a merchandise planning process, and an assortment or ranging planning process that is in alignment with that, and that they don't have lifecycles of their products that are in alignment with that, all they are going to end up doing is having a more agile supply chain that is going to just backup merchandise into the stores.
"That is not a completely lean supply chain, because it just means everything flows down. It ends up looking like flooding damage!"
Changing times
For Davis and his JDA colleagues, the very definition of supply chain has changed.
This is another thing that they feel strongly about with relation to the process of leaning out a supply chain; that the process no longer ends at the store shelf, but in the customer's hands.
There are now many different ways in which a customer can procure products from a retailer and with the advent of online retail comes the 'click and collect' culture, where deliveries are made straight to homes.
This means that 'the last mile' and the final step into the customer's hands, all now have to be a part of the supply chain.
"If you are really going to work on leaning out the entire supply chain, you need to look at efficiencies all the way through," said Davis.
"With the different ways a retailer now provides product to the customer, it is putting tremendous pressure on merchants' planning  need to plan for that, because it affects the life cycle of the product, it affects the time that different channels might offer product to the customers at different time frames."
It is also, said Davis, affected tremendously by the modern customer's expectations of what service they can expect.
He said: "If 10 years ago you walked into a store and they didn't have something, you might comeback in a couple of weeks in the hope that they will, or if you saw it in the store but didn't buy it and then when you returned a week later and it was gone, you figured 'well, that was kind of my fault'.
"But today, if you go online and you know there is something from a retailer you want, but they don't have it in stock when you go to purchase, your impression of that retailer's standing is affected, and you might Tweet about it or put it on Facebook (meaning bad publicity).
"So the expectations of new customers have had a dramatic effect, not only on the product selection, but also the supply chain to that customer." 
Different needs
An example Davis gives when talking about starting at the very beginning of the merchandise planning cycle, is that of a fashion retailer with a women's spring collection.
This retailer needs to understand what number of pieces is wanted for the lifecycle it has and, said Davis, should align the purchase of the clothing collection with its specific supply chain strategy.
This strategy should ideally provide for delivery to each of the different channel outlets that are required, and at times that are most efficient times for those varied outlets.
The collection might be led by an advert on the internet a week before it arrives into the store, whipping up online interest. The retailer will have different supply chain needs to make the goods available to those channels faster or in a different time frame.
A specific retailer that Davis cites as an example is Chico's women's clothing in Florida, US.
He said: "Chico's has done a very good job of managing all their different collections, because they are very collection driven they have a very short lifecycle on them, so they have got a tremendous amount of what looks like churn but they have done a very good job of managing that, over the lifecycle of all their different products."