AI & drones top techs in supply transformation - Blue Yonder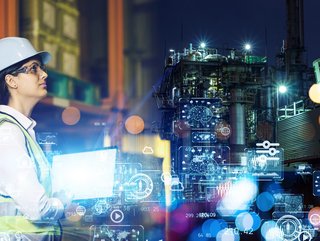 Blue Yonder 2021 report reveals heavy supply chain transformation among disrupted businesses, with AI and drones technology topping C-suite priorities
New research from end-to-end supply chain management specialist Blue Yonder found that in 2021 the leading supply headaches for businesses were customer delays (59%), stalled production (44%) and staff shortages (40%).
As a result of this disruption - which affected 93% of respondents - Blue Yonder says the supply chain has become a priority for nearly two thirds of businesses (63%).
The research gathered insight from 250 supply chain decision-makers, and found they are unsure about what the future holds. Among concerns are long-term effect on supply of the pandemic (37%), the changing regulatory landscape (12%) and lack of investment (7%).
Visibility need to avoid supply disruption
"Businesses are right to be concerned when it comes to their supply chain," says Wayne Snyder, Blue Yonder EMEA VP Retail Industry Strategy. "To stay ahead of today's supply chain complexities, organisations need to be able to plan intelligently, while having the visibility and flexibility to respond at pace. This can only be achieved by having a real-time, end-to-end view of the supply chain that leverages technologies such as artificial intelligence (AI) to recommend and optimise actions."
On a more positive note, the research suggests that organisations are mitigating against risk and disruption investing time in supply chain. An overwhelming majority (83%) have increasing investment in the supply chain, with 11% investing more than $25 million.
When asked how they invested budgets, 86% of organisations did so in technology, followed by skills development (60%). Over half of organisations (58%) also invested in supply chain sustainability.
AI top tech for supply transformation
Asked what tech will have the most significant impact on reducing disruption, 53% said advancements in AI, 43% feel it's new delivery options powered by robots and drones, while 42% say it is tech that will allow for better workforce management.
The study also showed that more than two-thirds (68%) of companies say planning, forecasting, and inventory management are their most important areas for tech investment, with end-to-end supply chain management and AI technology deemed critical by more than half (53%).
"These stats highlight just how vital new technology is in reducing risk across the entire supply chain," says Michael Feindt, Strategic Advisor, Blue Yonder. Having the technology in place to support change will go a long way in minimising risk and improving overall business resilience."