Accenture Acquires SCM Software Firm Blue Horseshoe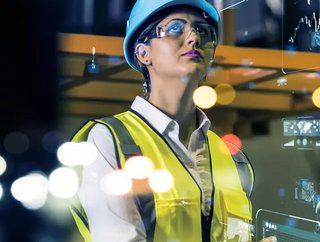 Accenture acquires supply chain management specialist Blue Horseshoe, expanding the scale and capabilities of its Supply Chain & Operations group
Accenture has announced its acquisition of Blue Horseshoe, a US-based supply chain management software provider and consultancy firm. 
Upon completion, Blue Horseshoe's 349 professionals will join Accenture's Supply Chain & Operations group, expanding the professional services group's capabilities to create more interconnected and resilient supply chains for clients. 
"To be competitive, companies need to transform their supply chains to deliver the innovative and hyper-personalised products, services and experiences that are in high demand—and fulfilment is core to that transformation," said Renato Scaff, Accenture's Supply Chain & Operations North America lead. "Blue Horseshoe's deep fulfilment consulting experience and methodologies support Accenture's vision for building customer-centric, resilient and responsible supply chains that benefit people, society and the planet."
Who are Blue Horseshoe? 
Founded: 2001
CEO: Chris Cason
Employees: 349
Offices: 4 in USA, 1 in Amsterdam, 1 in Estonia
Key customers: Lids, Pabst Brewing Co., Half Price Books, Britax, Major Brands

Founded in 2001 in Indiana, USA, Blue Horseshoe now operates from six offices across the US and Europe. The company provides cloud-based solutions for supply chain management, ERP, warehouse management and transportation management systems, including its own Supply Chain Cloud platform, as well as Oracle NetSuite and Microsoft Dynamics 365 Supply Chain Management as a Microsoft Inner Circle Partner. 

Blue Horseshoe specialises in fulfilment and distribution solutions, with expertise in the food and beverage, consumer packaged goods, and retail distribution industries. Over the past 20 years, the company has improved around 700 supply chains, including those of leading companies such as fashion retailer Lids, cosmetics company Regis Corporation, Pabst Brewing Co., and family-owned bookstore chain Half Price Books. 
"For two decades, we've worked with clients to build connectedness, efficiency and automation across their enterprise and supply chain operations," said Chris Cason, CEO, Blue Horseshoe. "As part of Accenture, we will bring increased scale and combined expertise to help clients put in place next generation supply chain and fulfillment strategies that meet customer expectations and support business growth."
Accenture's acquisition of Blue Horseshoe is subject to customary closing conditions.