5 Ways Retailers Can Build the Supply Chain of the Future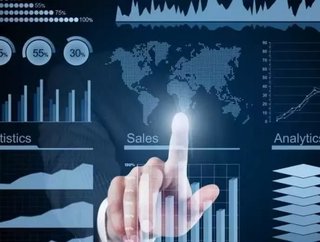 By: Erin Jordan, Account Director at Walker Sands Communications Optimising the supply chain continues to be an even more essential focus for retailers...
By: Erin Jordan, Account Director at Walker Sands Communications
Optimising the supply chain continues to be an even more essential focus for retailers in 2017. The Walker Sands 2016 Future of Retail report found nearly two thirds of consumers now shop online at least once a week, an increase of 41 percent from two years ago. But according to a separate survey, only 19 percent of the top 250 retailers say they can fulfil omni-channel demand profitably, with the biggest challenges existing in transportation and logistics - specifically shipping, delivery and returns.
Not only are retailers struggling to keep up - they're leaving money on the table.
The third annual Walker Sands report, which surveyed more than 1,400 U.S. consumers, reveals key insights as to the importance of shipping, delivery and returns to consumers as they shift online. In order to meet consumer expectations and stay competitive in a projected $27 trillion e-commerce market, retailers should consider implementing these five initiatives into their supply chain:
Incentivise with free shipping. Free shipping continues to be the top driver of e-commerce, with nearly 90 percent of consumers reporting that it would make them shop more online. Although this is a fairly standard option among retailers, many have set their free shipping threshold too high or timelines too long for consumers to bite. In order to offer this service without hurting the bottom line, retailers should consider other areas to improve process in places such as order margins and consider investing in technologies that can automate distribution options at the most affordable rates.
Integrate two-day shipping. Seventy percent of consumers have used two-day shipping in the past year, many of which ordered from Amazon. In fact, over 70 percent of Prime members and 60 percent of non-Prime customers prefer shipping from Amazon than through third-party sellers. Now that Walmart has jumped on the two-day train as well, it's more critical than ever for online retailers vying to compete with the behemoths to integrate faster shipping options into their logistics model.
Heightened expectations driven from Amazon Prime also have retailers experiencing a shift from two-day shipping to same-day delivery. For brick-and-mortar retailers, "click and collect" could serve as a more efficient alternative, with more than half that say they have placed an order online and picked it up in store. Retailers can also follow the restaurant industry's lead and develop partnerships with on-demand delivery services to get their products in the hands of their consumers quickly and effortlessly. For example, Postmates has teamed up with various retailers in participating cities to deliver goods in an hour or less. With rapidly increasing consumer expectations for fast shipping, retailers should consider these options to help turnaround from order placement to delivery. .
Orchestrate seamless online returns. The return is often the retailer's last chance to revive its relationship with the shopper, yet many processes are giving consumers a reason to abandon the brand. That said, 58 percent say a simpler process could make them shop more online. In order to foster customer loyalty, retailers should ensure they have the inventory and analytic databases needed to offer free return shipping via prepaid return labels, transparent return policies on every product page and order confirmation page, and an effortless customer service experience.
Capitalise on the frequent online shopper. Although the implementation of fast shipping options can be a logistical nightmare, investing in the necessary technologies to keep the ordering and delivery process seamless can pay off to win the hearts of the habitual online shopper, e.g. Amazon Prime members. Consumers who shop online more than twice a week are twice as likely to be persuaded by same-day shipping as consumers who shop online only a few times a year (63 percent versus 32 percent). Frequent shoppers are also highly persuaded by one-day shipping, two-day shipping and "click and collect", suggesting that offering them multiple shipping and delivery options could be a profitable initiative for retailers.
Prepare for emerging last-mile delivery technology. Drone technology in the retail industry is has been the talk of the town for some time now, but it may actually arrive sooner than expected. The great strides made by Amazon, Google and Walmart in the drone race coupled by the government's favouritism of privatizing air traffic controls means drone delivery has a greater chance of fruition in 2017 than ever before. And with 79 percent of consumers willing to choose drones for a one-hour delivery and 73 percent willing to pay even more for it, retailers are smart to prepare for the technology's lucrative potential. 
However, as drone delivery has many regulatory hurdles still to overcome, retailers should also prepare for the continued proliferation of droid ground delivery. Although this is a similar concept to drones, droids do not have to abide by the strict Unmanned Aircraft Systems (UAS) safety, liability and privacy regulations that drones have to. That said, droids may find regulatory approval and a stake in the D2C (direct-to-consumer) delivery market sooner than drones.
Seamless shipping, delivery and returns have become more important to consumers, making them significant current and future drivers of e-commerce growth. Not every retailer can be an e-commerce powerhouse, but offering consumers a fast and effortless procurement process can help retailers nurture brand loyalty, drive customer satisfaction and establish a prime position in the market.
The January issue of Supply Chain Digital is live!
Follow @SupplyChainD on Twitter.
Supply Chain Digital is also on Facebook.