5 Minutes with: Tom Raftery, SAP futurist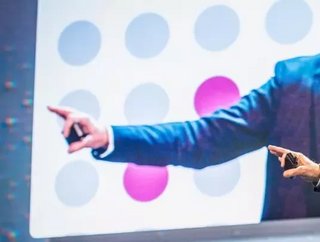 SAP's Tom Raftery talks about pandemic-driven step-changes in supply chain tech, and how plant science was the springboard for his current role
How did you get from plant science to your current role?
I like to be at the cutting edge of things. In the 1980s and early 90s, a lot of groundbreaking stuff was happening in biology, which is why I chose plant science at the University College Cork, because it had a very good molecular genetics department.
My third- and fourth-year project was to find a way to genetically fingerprint plants. It was really interesting stuff. And of course to do a lot of that, I had to get familiar with computers, and that's when I caught the computer bug. 
When I later returned to the university to do a PhD my hobby became computers, and I started teaching people in the university how to use them, and then did the same for local companies. What began as a hobby then overtook the PhD project. I ended up setting up a computer company and everything went from there.
How would you describe what you do?
A lot of what I do is to observe what is happening in technology, and then I project trends. Another way of looking at it is I foresee the logical conclusion of things. Take the energy industry, for example. Think of where it was with oil, gas and coal up until very recently, and how now it's transitioning to renewables. I will study this sea change and project forward, to chart where it's likely to go from there.
Similarly, if you look at the automotive space. Until recently most cars had internal combustion engines but now, electric vehicles are just starting to take hold and things will change quickly from this point.
So it's all about charting the future, by drawing on the past and present. That's what it is to be a futurist. 
Who do you serve?
I serve two constituencies: my colleagues in SAP, but also SAP's customers. I serve my colleagues by helping the organisation decide on what kinds of products we need to develop to meet the demand likely to be out there in 5-10 years' time. But then I also do a lot of talks as well for third-party conferences, and also for the leadership teams of our big customers at their events.
Is supply chain tech unevenly distributed?
Yes, it is. Take the Internet of Things (IoT). The uptake of this varies hugely. Imagine a large manufacturer, for example. They might have 100 identical machines in their manufacturing facility. Now, the cost of putting sensors on all of the machines will probably be too high, so they might have sensors on five, and use that data to extrapolate what's going on with the other 95. 
Cost is always a big factor in the adoption of technology, yet the cost of IoT tech is dropping all the time, so in five years' time that manufacturer might have sensors on all 100 machines. 
But looking at the wider picture, a lot of companies haven't deployed any IoT tech at all, so you also have that aspect of it too. There's a spectrum of tech deployment across entire sectors. 
And of course there is always a geographical aspect to the adoption of technology. Countries in the developing world will not adopt at anything like the pace of those in the developed world.
Where will supply chain be in five years' time?
We're seeing huge changes at the moment, such as the ditigisation of supply chains - mostly kick-started by the pandemic. The thing about such changes is they take time, because it involves multiple stages. But the changes will become more obvious over the coming years, until every aspect of the supply chain is digital.
But digitisation won't happen evenly because a lot will depend on where companies were when Covid kicked in. Some had already embarked on digitising their supply chain, but others hadn't, and are now struggling to keep up. Some have made no start at all, and are in deep trouble. 
The companies with the best supply chains will be the ones that survived. Just look at Apple. The reason Tim Cook became CEO of Apple is because he was a supply chain guy and he made their supply chain super efficient.
Is technology always a good thing?
No, of course not. It's like any tool, it's like a knife. You can use a knife to butter bread, or you can use it to stab people. It's the same with technology. As long as it's used for what it's developed for, then it does good. 
In the context of supply chains, if you think back to how things were pre-pandemic, supply chain tech was optimised by lowest cost, which meant supply chains were fragile, because there was no form of backup in place. Inventories were bare minimum. 
So then when the supply chain was disrupted, they broke down. The take-home lesson for organisations was that supply chains need to be more resilient.
Who inspires you, professionally?
I've been asked this before and I never know how to answer it, because everyone is fallible. Take Elon Musk. He has achieved some incredible things, but then his attitude to unions is, shall we say, unfortunate. And I feel his stance on cryptocurrencies is cavalier. That's just one example of a notable person who's fallible. I could give you many.