5 Minutes With Infosys's Ambeshwar Nath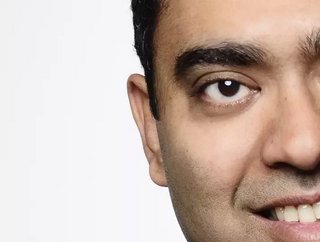 Infosys's Ambeshwar Nath on Moore's Law, disruptive tech in supply chain, and why there is always something to learn - even if it is gardening
Ambeshwar Nath, SVP & Industry Head, Consumer, Retail & Logistics.
What is your experience in the supply chain industry?
I have worked for over 20 years across numerous geographies and industries, including Consumer Goods, Retail, Logistics and Pharmaceuticals, helping to drive business transformation, operational efficiencies and disruptive innovations within the supply chain industry.
How do you see the industry evolving over the next decade? 
There are many changes happening around us that will impact the supply chain industry forever. Over the next decade, there will be widespread adoption of technology to drive agility and flexibility, intense focus on sustainability and climate change, changing market demographics and increased focus on collaboration and transparency. 
There are a few trends that really excite me, one being the 'Technology in hyperdrive.' Following the pandemic, future-focused companies are investing significantly in making technology capabilities that allow their supply chains to become more agile and responsive. Technology capabilities such as IoT, AI/ ML and Cloud Computing are becoming core to the differentiated capabilities that companies are trying to build. 
Another exciting trend we're seeing in the industry is the idea that data is the new oil. Being able to generate insights from data is critical in today's world, not only from your own organisation, but the ability to leverage data across your ecosystem (customers, suppliers) is essential to truly make your supply chain robust and responsive. With the cost of computing continuing to follow Moore's law, the ability to build such capabilities is becoming more relevant and affordable.
What has been the best piece of advice you have ever received?
Our industry has been continuously evolving and has been one of the most disruptive, which would not have been possible if we were not on a continuous path of learning. I am always inspired by one of Steve Jobs quotes 'Learn continually - there's always 'one more thing to learn!'. This is a piece of advice I continuously give to my leadership team – each day needs to be a bite-sized learning experience.
What achievement are you particularly proud of?
Over the last five years, there has been a significant shift in our clients' priorities, with the role of technology becoming a critical differentiator to deliver market-leading business growth. This has necessitated us to recognise the shift and build platform solution offerings. I am proud of the fact that I am leading a phenomenal team that has shaped digital solutions and delivered them successfully, helping our clients transform their supply chains, thereby significantly improving their business performance.
What inspires you?
I'm always inspired by the impact we're able to make in a clients' business. We are in an interesting era of disruption and change – I am enthused with the transformational work that we are able to contribute to and the outcomes that my teams allow us to deliver.
What are your favourite things to do outside of work?
With the lockdown early last year, life had reached quite a standstill. I happened to read Ikigai: The Japanese Secret to a Long and Happy Life and needed to find something that continued to improve my mental health and wellbeing. I have now incorporated gardening and cooking in my daily schedule – I have found my Ikigai for now!