5 Minutes With: Anton du Preez, Körber Supply Chain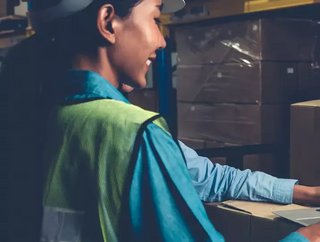 Anton du Preez works with businesses to make their supply chains resilient and agile, often helping them resolve problems they didn't know they had
Tell us about your role at Körber Supply Chain  
I am chief business area software sales officer of Körber Supply Chain. I'm responsible for European sales strategy and operations across our full range of supply chain solutions.These include automation, robotics, materials handling and systems integration expertise to tie it all together. 
To succeed in the supply chain, companies need not only well-trained employees, but also the appropriate technologies. As well as solutions, we also deliver the expertise needed for the integration of software components, equipment and agents along the entire supply chain, end to end and worldwide. We keep thousands of supply chains moving across the globe. 
Plus, we have access to a global network of logistics systems companies and partners ready to help customers to succeed – wherever they are. No matter their supply chain needs, our team of technology providers, systems integrators and consultants can help to solve their business problems.
What is the most challenging aspect of your job?  
Supply chains are the lifeline of any business model. They are either a crucial strategic advantage or an obstacle that stands in the way of success. 
The supply chain challenges for companies are growing. Recent global factors like component supplies, the pandemic and global shipping issues have further challenged supply chain leaders and us as a solution provider to find new and innovative ways to adapt and perform. Not only is it hard for them to recruit employees, but they also have to keep up with the greater expectations around choice, convenience, speed and price.
The biggest challenge for me personally is ensuring we keep improving our customers' operations. Supply chain has always been challenged to improve performance, reduce costs and adapt to changing market requirements. 
And the most rewarding? 
Hearing directly from our customers, from executives to users on the warehouse floor, after our solutions have gone live about how we helped them. Sometimes our solutions help identify problems they didn't even know they had. 
For example, our virtual warehouse solution might help them understand how they can use space more efficiently, and increase the useful life of the facility. It's also nice when that happens. Of course, in a sales role  it's always nice to conclude a deal, but the most rewarding aspect for me is seeing the promised - and unexpected - benefits delivered.  
How has the pandemic changed your role? 
The situation remains volatile, as we're currently seeing with another wave of covid sweeping across Europe. As for many people, there's now a higher proportion of remote contact with customers and colleagues, but the fundamental job of identifying, designing and delivering solutions remains the same. 
The pandemic has certainly driven some market changes, including accelerated growth in online fulfilment, a focus from customers on supply chain resilience and increased demand for flexible, adaptable solutions from software like warehouse management systems to autonomous mobile robots. 
What's the best piece of advice you have ever received? 
It's actually more of a quote I try to live by, rather than a specific piece of advice I was given, which is: 'Do the right thing, even when no one is watching." To me, customer and personal relationships are always for the long term, and maintaining integrity is fundamental to this. 
Who inspires you, professionally? 
This may sound cheesy, but I take my inspiration from the team I work with. I continually see amazing strategic vision, creativity and dedication from my colleagues, and this is very motivating to me. There is certainly no shortage of exceptional public figures, but when I see one of the team really help a customer or colleague, it gives me a huge amount of satisfaction and inspiration.