3D printing: the end of supply chains?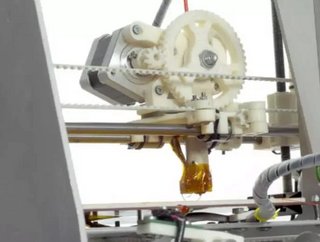 By Dave Alberts, Director, Crimson & Co After years of living in the academic space it looks like 3D printing (or additive manufacturing as it is d...
By Dave Alberts, Director, Crimson & Co
After years of living in the academic space it looks like 3D printing (or additive manufacturing as it is described by some) has now arrived and it seems to be regularly making the news.
It all sounds so compelling – forgotten somebody's birthday and you're meeting them this afternoon? Download a CAD drawing of the latest teapot design and then print it off on your desktop, super high res, multi material printer along with your customised online greetings card and the job is done.
Or maybe you have some spare time on a Sunday afternoon and want to continue your Cadillac building project by printing off parts 'one piece at a time'. Almost fictional, but actually possible, and very probably happening on your doorstop soon!
So, what actually do 3D printers do, what can they print, and is this technology really useful?
3D printers print objects layer by layer from a computer design. Melted plastic and resin are currently the main materials being used but some metal-based structures are starting to appear.
As a concept it's not new and some companies are already selling 3D-printed products including printed shoes. The technology has been slowly evolving for the past 30 years, but today you can print multi-colored objects that are as flexible as plastic or as hard as steel.  
The technology is currently in use across a wide range of sectors such as; aerospace to make stronger and lighter cabin interiors, in automotive to make interior trims or even engine castings, in fashion to make jewellery, and in the home to make toys, many household items and even art objects. It's also being used in the health care sector to print orthopedic implants for major reconstructive head and neck surgery, personalised hearing aids in a wide range of colours, or custom prosthetics. In fact, 90 percent of all in-ear hearing aids are currently manufactured using this approach.
The technology has come a long way over the past three decades and it's currently very much at the top of the hype curve with amazing growth in the sale of 3D printers. Between 1985 and 2010, 45,00 units were sold. In 2012 alone 45,00 units were sold.
What does this all mean to us supply chain folk? For certain products, an end to supply chains, with manufacture close to point of use, no delivery costs, no inventory, no forecast variability and completely different economics. And if consumers don't like the idea of having a printer in the house, they don't need to worry because in that vacant space in the high street a 3D printing shop is likely to be opening soon.
Fortunately the approach is not suited for high production rate products, or products where strength is important and high melting point materials are needed. So, no need to dust off your CV just yet but the times they are a changing!