3 ways to build more sustainable supply chains post COVID-19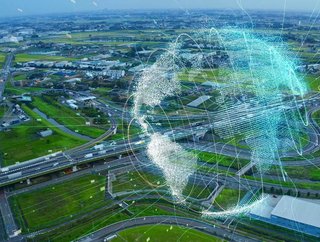 Supply Chain Digital takes a closer look at WEF's article about how a more sustainable supply chain can be created post COVID-19...
The coronavirus pandemic has had a significant impact on businesses throughout the globe. In terms of supply chain, it has shown how dependent the world is on what happens in other parts of the world for products that are used every day. With businesses seeking to transform operations following the crisis, current innovations in sustainability certification can help create more resilient supply chains through a stronger focus on continuous improvement, transparency and shared responsibility.
WEF has provided three ways to achieve greater resilience in the supply chain.
1. Measure continuous improvement to help farmers and companies mitigate risks and build resilience
In May 2020, CEOs from 155 global brands, such as Mars, Nestlé and Unilever outlined their commitments to invest in recovery and resilience for a systemic socio-economic transformation. The severe economic impacts of COVID-19 has accelerated public opinion and consumer preference for responsible businesses. Over the past year, record numbers of businesses have recognised that long-term commercial viability cannot exist without social and environmental sustainability. This has led to many organisations turning to sustainability certification as an important method of creating resilient supply chains and ensuring long-term viability.
2. Be transparent and accountable: what you see is what you get
As a result of COVID-19 related disruptions to global supply chains, there has been an increased interest from consumers and businesses to obtain a better understanding of where their product comes from. In a recent article in The Economist, it was found that global food systems are more transparent, traceable and accountable as diseases become less likely to move undetected from animal to human. The article showcased certification and quality standards as important tools to achieve this. 
3. Share the benefits and the costs of sustainable production
The COVID-19 pandemic has outlined the clear inequalities within and between countries - which the economic impact of the pandemic will only accelerate. The expected global downturn could push millions into poverty in the next few years, while those in low-income groups and poor countries are disproportionately impacted. 
When producers lose income, there is a greater risk of child labour, forced labour and other human rights abuses in global supply chains. This means that deforestation can rise as farmers seek more fertile land to increase their earnings. Where farmers are unable to earn a living income through producing critical commodities, young people are more likely to give up farming altogether, which puts the long-term viability of some supply chains in doubt. Certification is a vital instrument for farmers and organisations to show that they are taking steps to address sustainability. However, the burden of creating agricultural production to be more sustainable can not be the sole responsibility of producers only. Certification systems must both enable and oblige buyers to share the responsibility to invest in and reward sustainable production.