2016 National Business Awards: DPD wins Customer Focus Award for the third time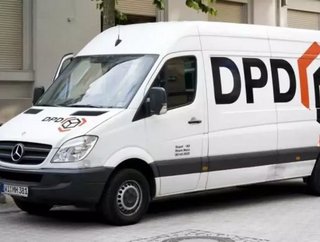 The UK's leading parcel delivery company DPD has been namedthe winner of The Customer Focus Award in the 2016 National Business Awards - for a recor...
The UK's leading parcel delivery company DPD has been named the winner of The Customer Focus Award in the 2016 National Business Awards - for a record third time.
DPD beat off competition from nine other finalists including Utility Warehouse, Pets Corner, Vanarama and OVO Energy, to win the hotly contested Customer Focus category.
Former Foreign Secretary and Leader of the House of Commons, William Hague was the keynote speaker at a ceremony in front of 1,200 business leaders, investors and representatives from Government and the press, at the Grosvenor Hotel in London's Park Lane.
The awards - The UK's most prestigious business awards programme - attracted entries from across the public and private sector. The independent awards panel consisting of business leaders and industry experts reviewed the entries to determine the award finalists, who are then required to present to expert juries to decide the category winners.
Celebrating those organisations demonstrating the link between customer service and profit, the KPMG Customer Focus Award recognises those constantly striving to exceed customer expectations, industry leading standards of service, and innovation around customer experience.
What the judges said about DPD:
"DPD UK are a terrific team and are cleverly doing what's best for the customer through exceptional service, competitive differentiation and highly engaged people."
Dwain McDonald, DPD's CEO, commented; "I'm absolutely thrilled. We've won a wide range of accolades in recent years, but an award for commitment to great customer service is the most important recognition we can receive and I'm delighted for our whole team. The National Business Awards stand out as the one that everyone wants to win, so to take this award for the third time since 2009 is really something special.
"We operate in an incredibly tough sector, delivering over 200 million parcels a year, seven days a week, whatever the weather or the roads throw at us. Customers expect us to be brilliant every day and get everything right, each step of the way. And that takes an incredible team effort. So moments like this are always celebrated and then we get back out on the road and do it all again!"
Supply Chain Digital's December issue is now live. 
Follow @SupplyChainD on Twitter.