10 things to know Crimson & Co's new Principal consultant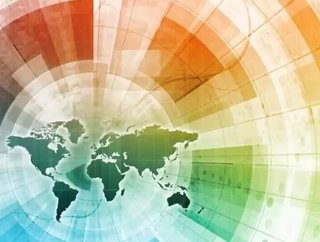 Crimson & Co, a leading supply chain consultancy, has recently announced a new Principalconsultant to address growing demands for business transform...
Crimson & Co, a leading supply chain consultancy, has recently announced a new Principal consultant to address growing demands for business transformation at board level. The new principle comes in the form of Stuart Williamson, an experienced consultant with a plan to bring his experience of innovative thinking and structured problem solving as Crimson & Co expands its client base.
Here are 10 things you need to know about the announcement:
Stuart has 24 years' experience in consulting
Has worked for IBM, Deloitte Consulting, and PwC consulting before taking on his new role as Principal at Crimson & Co
He has worked extensively in addressing growth challenges, overcoming performance issues in moving forward. Driving innovative transformations across organisation from boardroom level to technical delivery.
While at PwC, Stuart was nominated for an inspirational colleague award for his dedication to creating strong working relationships at partner or director levels and his commitment to working with and understanding the client, their needs and challenges, to offer the best service that fully satisfies them.
In his new role he will be responsible for supporting Board and C-level executives in optimising the business performance, strengthening leadership, strategic direction and practical implementation at Crimson & Co.
Crimson & Co is a global supply chain consultancy that "thinks a little differently." Founded in 2003, the company works on supply chain strategy, planning & procurement, manufacturing, logistics and customer channels.
Crimson & Co. operates across the world, with offices in London, Atlanta, Mumbai, Melbourne, São Paulo and Singapore.
The company has worked with Sony, Diageo, Carlsberg, BAT, GSK, Tesco and Merck.
Stuart believes that the perceptions of the supply chain have shifted. "In contrast to its purely operational beginnings, it now helps shape the focus and direction of a business, deliver strategic objectives, address people management and tackle digital innovation. This realisation has led to demand at board level for leadership and change management expertise coupled with deep operational experience. Crimson & Co embodies this mindset"
Richard Powell, CEO of Crimson & Co, sees Stuart's experience as a valuable asset in moving the company in a new direction, "Stuart's knowledge and insight into change management at a senior leadership level is exceptional and will prove incredibly valuable for both new and existing clients as we help them transform their businesses."
Supply Chain Digital's August issue is now live. 
Follow @SupplyChainD on Twitter.