The 10 cautionary supply chain tales of Christmas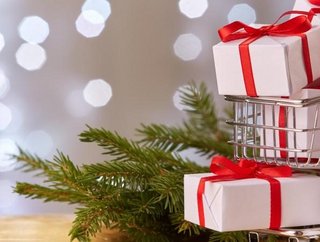 With the festive season upon us, supply chains everywhere are feeling the pain of Santa's elves in meeting demand at this busy time. As if the...
With the festive season upon us, supply chains everywhere are feeling the pain of Santa's elves in meeting demand at this busy time. As if the most active retail season of them all wasn't stressful enough, eProcurement provider Wax Digital has shown that over years some companies have seen a variety of supply chain challenges that have threatened to grind aspects of Christmas to a halt.
Forget 'A Christmas Carol' and 'The Nutcracker'; the 10 cautionary supply chain tales of Christmas each have a moral to the story that companies can learn from as the big day approaches.
The tale of the dangerous product: Last year's case of Swegways setting on fire, and a similar thing happening with the Samsung Galaxy Note 7 shows how rushing a product to market in time for Christmas could actually put customers in danger.
The tale of the shrinking supply: For many, Christmas isn't complete without a cheese platter, but this year it might lead to a hefty shopping bill. Dairy produce is in short supply due to hundreds of dairy farms going bust this year, leading to a price hike by supermarkets.
The tale of the moth attack: Love or hate them, Brussels sprouts are a classic part of Christmas dinner. Sprout lovers will be disappointed that they're under threat this Christmas after an invasion of sprout-eating moths.
The tale of the celebrity endorsement: When it comes to Christmas dinner, those who live by 'if Heston/Delia/Nigella is doing it, then so should I' can cause a supply problem. Back in the 2010 when Heston Blumenthal released an intriguing 'Hidden Orange Christmas Pudding', demand outstripped supply and it was hard to come by in the supermarket aisles.
The tale of the totally unexpected: Back in 1983, if you wanted a to buy your daughter or niece a Cabbage Patch Doll for Christmas, you had to risk getting a black eye and being trampled on. Cabbage Patch Dolls became the unexpected craze of the year, and the short supply led to violence in US department stores, resigned to history as the Cabbage Patch riots.
The tale of the pandemic: A winter flu is almost inevitable for some of us, but when poultry is affected, some of us might have another reason to stay in bed on the big day. Another outbreak of bird flu in 2014 led to many fearing that the supply of Christmas turkeys was at risk.
The tale of the worker's revolt: Almost on a daily basis, we're hearing stories of threatened strike action from the likes of Argos, Diageo and Royal Mail. As in the case of Argos, strikes do get cancelled, but any strike action that does go ahead at this time of year has the potential to cause delivery chaos.
The tale of the adverse weather: If you dreamt of a white Christmas in 2010, you weren't disappointed. But it caused an interruption with Royal Mail, as the bad weather forced it to increase the amount of delivery rounds to reduce the number of Christmas cards and presents being held up.
The tale of the power cut: A power cut on Christmas Day means no turkey, no Vicar of Dibley Christmas special, and nowhere to power your new Xbox. This happened for many of us in 2013, and energy companies were faced with the prospect of paying over £4 million in compensation.
The tale of the DDoS attack: Thanks to the growing phenomena of Black Friday and Cyber Monday, the rush for Christmas gifts begins before December, with many of us heading online to bag ourselves a bargain. But with this comes a prime opportunity for hackers to commit 'denial of service' attacks, putting yours and your customers' data at risk.
Daniel Ball, director at Wax Digital says, "A significant chunk of many companies' annual profits come from the festive period, but with this high demand comes the risk of losing considerable business and disappointing customers if a problem occurs in the supply chain. Provided companies have a risk management strategy in place, implement a sound supplier relationship management system, and roll out strategic sourcing, they can prevent Christmas from being a disaster and round off the year with some prosperous trading."
Supply Chain Digital's December issue is now live. 
Follow @SupplyChainD on Twitter.